This post may contain affiliate links. See the disclosure tab for more details.
Is it your first time to Disney World? Planning Disney World for the first time can be overwhelming.
There are so many details to consider especially when you are doing Disney with toddlers!
Below are some of the most helpful things to know before going to Disney World for the first time!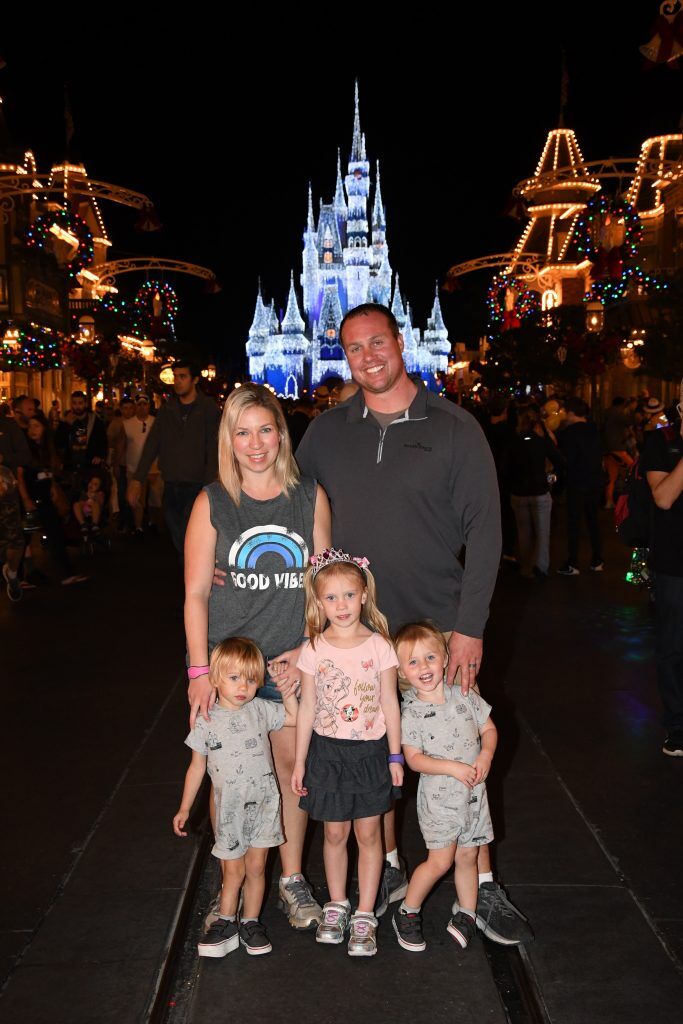 1. Plan Your Disney World Itinerary in Advance
Some people plan their Disney World vacation years in advance.
I'm not that organized, but with Disney World, it is much easier to have a very good understanding of where you are going to go and what you want to do.
For a quick travel itinerary planning session, discuss with your kids what things they might enjoy and make a list of must-see attractions.
Prioritize those at the beginning of your day so you know you can fit them in.
You'd be surprised how quickly the days go when you factor in walking, waiting in lines, eating and bathroom breaks.
If you want to get very specific, you can plot at your day hour-by-hour including rides, shows, dining and down time.
If you go this route, factor in time for the unexpected and enjoy yourself even if everything doesn't go as planned.
Best Disney World Book
Before going to Disney World, a friend handed me Brinbaum's Guide to Disney World and I read it on the plane.
Along with descriptions of each attraction, they have suggestions for half day and full day itineraries specific to small children.
If you are familiar with parks or have no idea where to start, this is a great resource for more things to know before going to Disney World for the first time.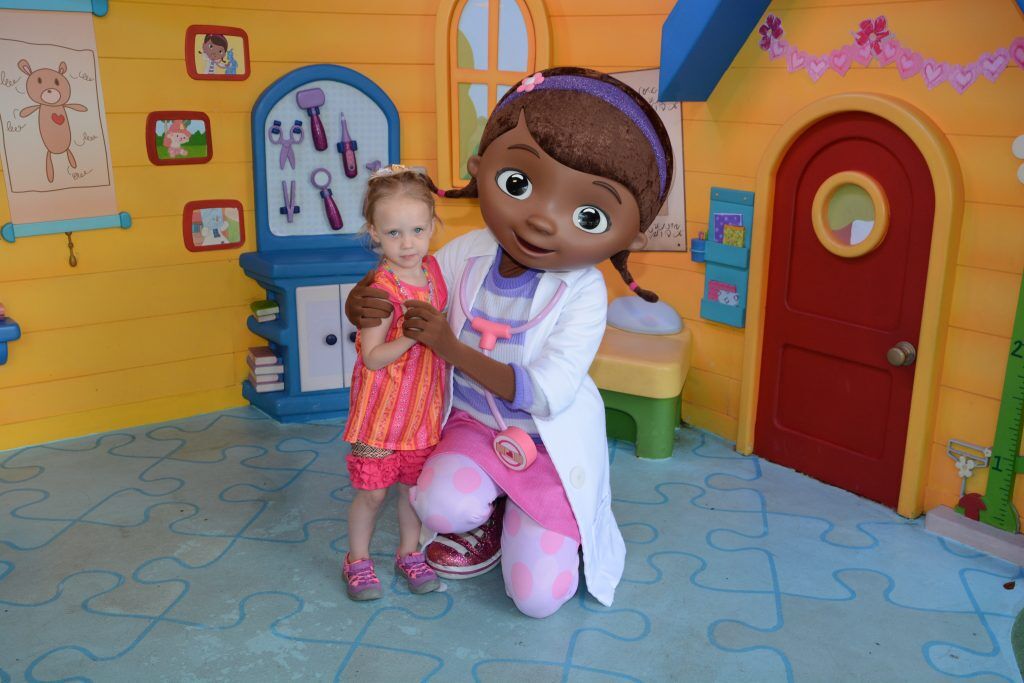 2. You'll Want to Visit Multiple Disney World Parks
Disney World has four different parks: The Magic Kingdom, Epcot, Hollywood Studios and Animal Kingdom.
If you are planning to visit only one park on your Disney World vacation, it's going to be tough to decide which one – Especially for Disney World first timers!
Some parks can take two days or more to visit while others can be done in a half day depending on your kids' ages.
While Magic Kingdom may seem like a given, you might debate visiting some of the other parks. See which is better for your family: Animal Kingdom or Epcot for toddlers?
Park Hopper Tickets
A park hopper ticket allows you to visit multiple parks in one day.
I was originally just planning on a one day park hopper, but after determining everything we wanted to see, I got a two-day park hopper ticket.
Going two days also averaged out to be cheaper per day than single day tickets. The more days you add to your ticket, the cheaper per day your ticket will be.
For small children that are not going to make it 10+ hours a day inside the park. I'd recommend you break it up and do a couple half days in each park.
Which Disney World Parks are Best for Toddlers?
Honestly, each park offers different experiences for toddlers. For a three year old, Magic Kingdom was easily a full day, possibly a second day.
I was not able to find enough for her to do a full-day at Epcot or Hollywood Studios. Although they were definitely worth visiting, we ended up at the Magic Kingdom for the afternoons.
Animal Kingdom is often overlooked but is one of our family's favorite parks. It is also usually less crowded as well.
We can spend a full day at Animal Kingdom with toddlers, but if this is your first time to Disney World, you may want to prioritize other parks.
Keep in mind you don't have to go to two parks in one day.
The other half of your days could be spent back at your resort at the pool, visiting Disney Springs, or exploring the closest beach to Disney World.
If you are planning to spend full days in the parks, be sure to have a comfortable stroller for easy naps while walking around an air conditioned building!
Be sure to know the Disney World stroller rules and be sure your stroller is within the size range. Be sure to read our suggestions for the best double stroller for Disney.
If you can't or don't want to bring your own stroller, consider renting one from a Babyquip provider.
Rope Dropping Disney
Rope Dropping is the term for being at the park right as they open.
This gives you the opportunity to get to the attractions ahead of the crowds and enjoy a full day at the park which is perfect for your first time to Disney World.
You can usually avoid longer lines at the more popular rides when you arrive super early.
We have made it 12 hours in the parks by rope dropping at Hollywood Studios and ending our day at The Magic Kingdom.
It wasn't quite late enough for the fire works but I was proud we were able to visit as many attractions as we did!
Ready to plan your next family vacation?
Grab this 35 page printable tropical travel planner and print as many times as you need to organize all your upcoming trips!
3. The Add-Ons Add Up… But They're Worth It
You've probably been wondering if Disney is worth it?
Everything about Disney is expensive, but they offer a couple of really awesome experiences that I think are totally worth checking out.
If you can save some extra money for your trip, these experiences will make your first time to Disney World extra memorable.
Disney Character Dining
My daughter is obsessed with the princesses, so I wanted to make sure she got to meet all of them. We had breakfast with the princesses at Akershus in Epcot.
You pay for your meal, (higher cost than average,) but not a separate fee for the experience.
It was over $100 with tip for breakfast for two but the experience is what made it worth it. She had one-on-one time with each princess coming to our table and posing for photos.
Another character dining we really enjoyed was Tusker House breakfast at Animal Kingdom. Mickey, Donald, Daisy and Goofy stop by your table in their safari themed outfits.
The food was great and we made our reservations just between breakfast and lunch so we enjoyed both meals.
One of the important things to know before going to Disney World is to make your dining reservations as soon as they are available as they fill up quickly.
You are able to modify and cancel your reservation up to 24 hours in advance.
Dessert Parties or Fireworks Parties
Dessert Parties are an extra experience inside the parks that you can purchase and make your experience even more magical. Many of them involve seating or standing room for fireworks at Epcot or Magic Kingdom.
We chose one at Animal Kingdom that included seating for their evening show. The party includes unlimited drinks and desserts. They have a beautiful layout of gourmet, Disney themed desserts as well as fruit, cheese and nuts.
We then had private seating to view the show. Although it wasn't a full meal, it was a one-of-a-kind experience that we thoroughly enjoyed.
Some of these parties are unavailable due to Covid restrictions, but they are beginning to open back up.
PhotoPass with Memory Maker
There are plenty of photographers throughout the parks waiting to take high quality, professional photos of your family. With Memory Maker, you can purchase all of your photos as a download.
The price is $69 per day or $199 for your whole trip, ($169 if you purchase 3 days in advance.) Obviously, if you are in the parks three or more days, you would save with the $199 option. This can be purchased when you book your trip.
You can view your photos almost instantly on the My Disney Experience App. The photographer scans your Magic Band or entry card and the photos are linked to your app right away.
As soon as the first photos are loaded, (with watermarks,) you are able to purchase the package and see all of your high quality photos immediately.
It was great to be able to see my photos as they were taken and send them to family immediately. Everyone will be excited to see your memories from your first visit to Disney World.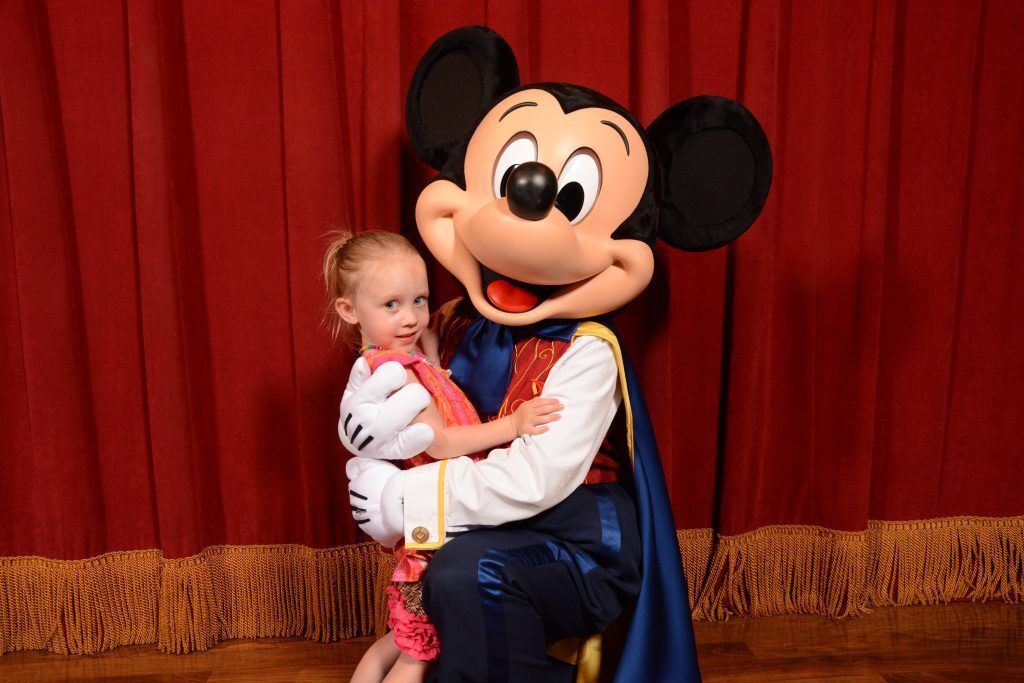 4. Staying On-Site is (Still) a Better Value
Although many of the benefits of staying on site have been removed or put on hold, I still believe it's worth it to stay at a Disney resort – especially for your first Disney trip.
You'll have close proximity to the parks, a magical hotel theme, and will be able to save by bundling your hotel and park tickets.
Early Park Entry and Extended Evening Hours
As an on-site guest, you can enter any park 30 minutes before opening. This give you a head start getting to the front of the lines.
Extended evening hours are offered if you are a guest of some of the deluxe resorts.
Disney Magic Bands
Magic bands work as your room key, for park entry and can be scanned to track your photopass photos.
Although Magic Bands are no longer included with your resort stay, they can be purchased at a discount prior to your trip.
If you have magic bands from a previous stay, you can reuse them each time you visit the parks.
Meal Plan
Although the meal plan has not been offered since pre-Covid times, I am hopeful that it will return soon.
Meal plans are only available if you are staying on-site and absolutely worth it.
There are so many great restaurants and dining experiences to take advantage of at one bundled price.
Disney's Fort Wilderness Campground
There are Disney Resort options for every budget – from value resorts to luxury.
Don't forget that Disney also has it's own campground where you get all the same on-site benefits as staying at a resort!
Fort Wilderness offers camp sites for tents and RVs at a great rate. Up to 10 guests can stay on site for a surprising price!
5. Disney Travel Agents are Free
Disney travel agents know all about planning a Disney World vacation.
The best part is their services are free! Using a travel agent for your first Disney trip will not only make your trip panning easier, but many of them try to go above and beyond to make your trip extra magical.
Walt Disney World Vacation Packages
Disney travel agents will help you book your entire trip including your resort, Walt Disney World tickets, dining reservations, park reservations and ride reservations.
They are also up to date with all the newest rules and regulations which are always changing with Covid restrictions.
Disney World Discounts
Travel agents will also let you know ahead of time when official Disney World discounts are being released.
These are usually a percent off of a certain number of nights at the resort with park tickets.
Disney travel agents can compare rates at multiple resorts much easier and quicker than if you were to do it on the website yourself.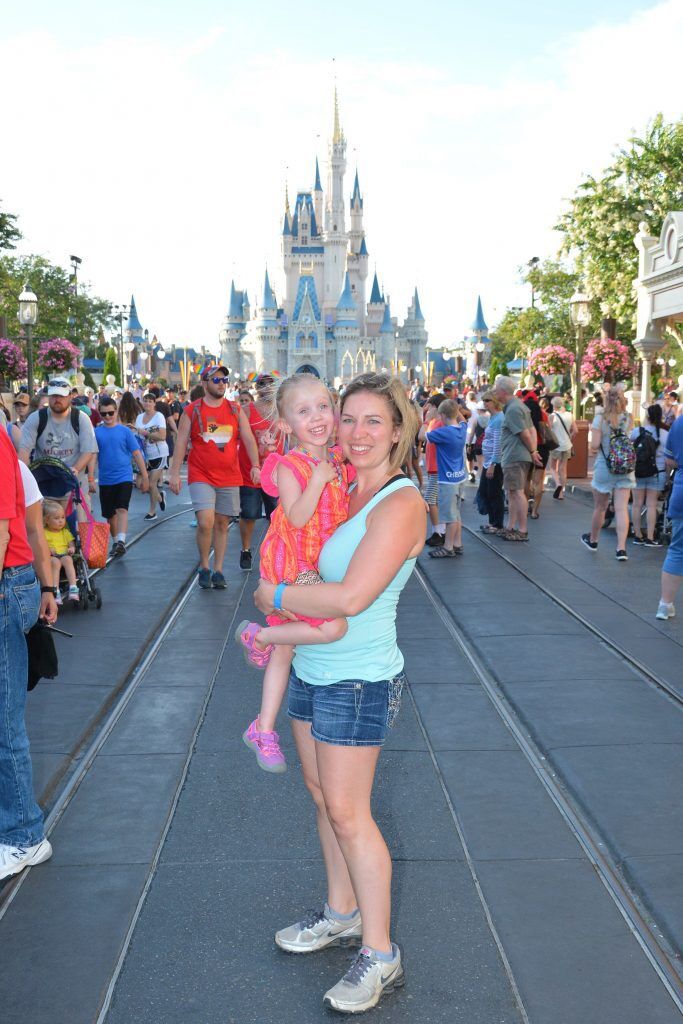 6. It's Hot… and Then it Rains
I'm sure you've heard that the weather is unpredictable. When planning your first time to Disney World, consider the time of year you are visiting.
What is the Best Time to visit Disney World?
My favorite time of year to go to Disney world is the fall or early winter. October, November and December have mild temperatures and less frequent rain.
Although crowds will be a little heavier, I would consider an early spring break road trip in March or April.
I have also been in late May and early June and it was very hot at points during the day.
Disney World Weather
If you decide to visit Disney World in the summer months, the high temperatures and humidity are nothing to mess with.
This is especially true for young children who are not used to being in the Orlando, Florida heat all day.
The parks are pretty great at offering plenty of shaded areas.
However, there will be times you are walking around in full sun, (pack the sunscreen!) or standing in a prime spot for parades without shade.
You can bring water bottles to the parks. Fill up at drinking fountains or ask for a cup of water from restaurants.
Make sure your Disney World bag essentials include a portable fan and cooling towels to beat the heat.
Splash Pads
There are various splash areas and fountains throughout the parks.
Bring a bathing suit and let your little ones splash for a while to cool off.
If you'll be visiting Disney World in the summer, wet clothes will dry quickly.
Walk Through ANY Air Conditioned Building
If you're on a road with shops, walk through them and enjoy the air conditioning.
Plan to go on indoor rides or watch shows that are inside during the hottest parts of the day.
Prepare for the Rain
Chances are you will run into a random rain shower or possibly a downpour.
Ponchos are a must have for your Disney backpack and take up less room than a full rain coat.
Things to Know Before Going to Disney World for the First Time
Having a toddler at Disney World is a challenge. Let's face it, having a toddler anywhere is a challenge.
Doing a little bit of research and having a plan for the places you want to visit is a great first step to enjoying Disney World for the first time.
If you've never been to Disney, ask friends or browse Pinterest to find suggestions on what the best things to do are. Get a rough plan together, but be flexible – things will change!
Most of all, enjoy your first Disney trip and time with your family! This will be one of those memories everyone will remember forever!
Looking for more Disney Tips? Try these posts:
What do I need to know before my Disney trip?
1. Use a Disney Travel agent to book your resort and help build your itinerary.
2. Prepare for weather and purchase items like ponchos, fans and cooling towels.
3. Add Memory Maker to have your family's photos taken throughout the parks.
3. Be sure to add on some extra experiences like Character Dining and Dessert Parties to make your trip extra magical.
How many days should I go to Disney World for the first time?
For your first visit to Disney World, I would suggest planning a 1-week vacation. You can visit the parks for 4-5 of those days and have a few days to relax at your resort or explore Orlando.
What months are best to go to Disney World?
April, May, October, and November. Early spring and fall are the best times to visit Disney World as crowds are lower and temperatures are not at their extremes.
How often should I visit Disney World?
Disney World trips can be once in a lifetime or planned year after year. This depends on how much you enjoy Disney World and your budget. We enjoy going to Disney World about every other year.
---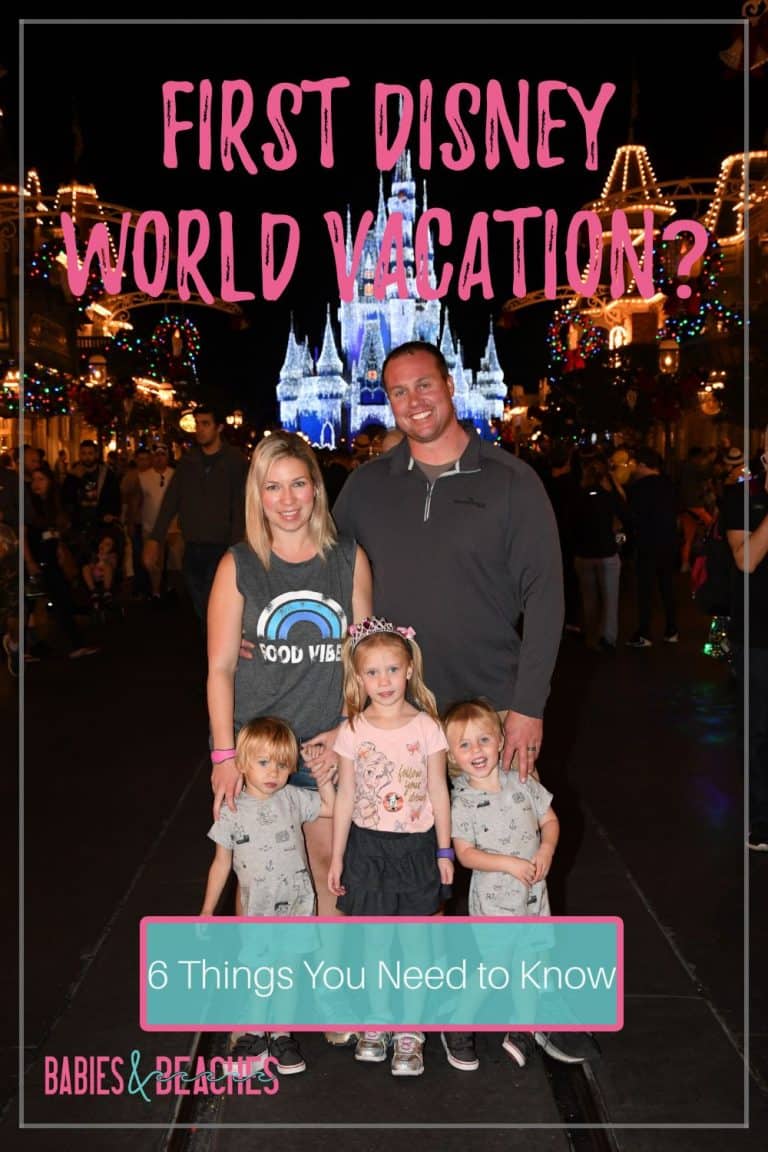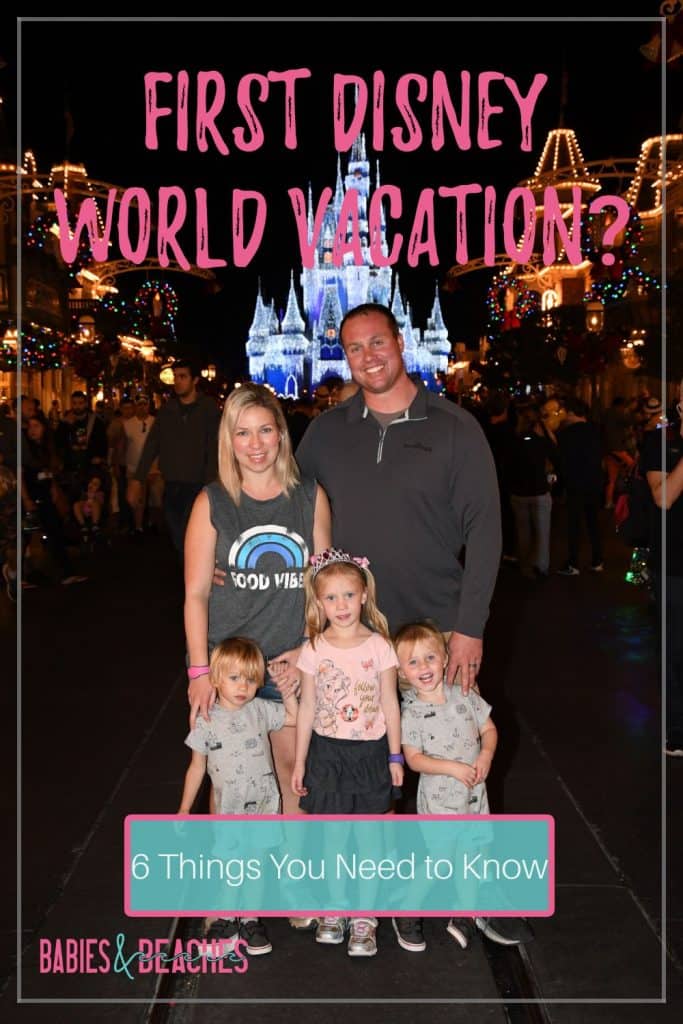 ---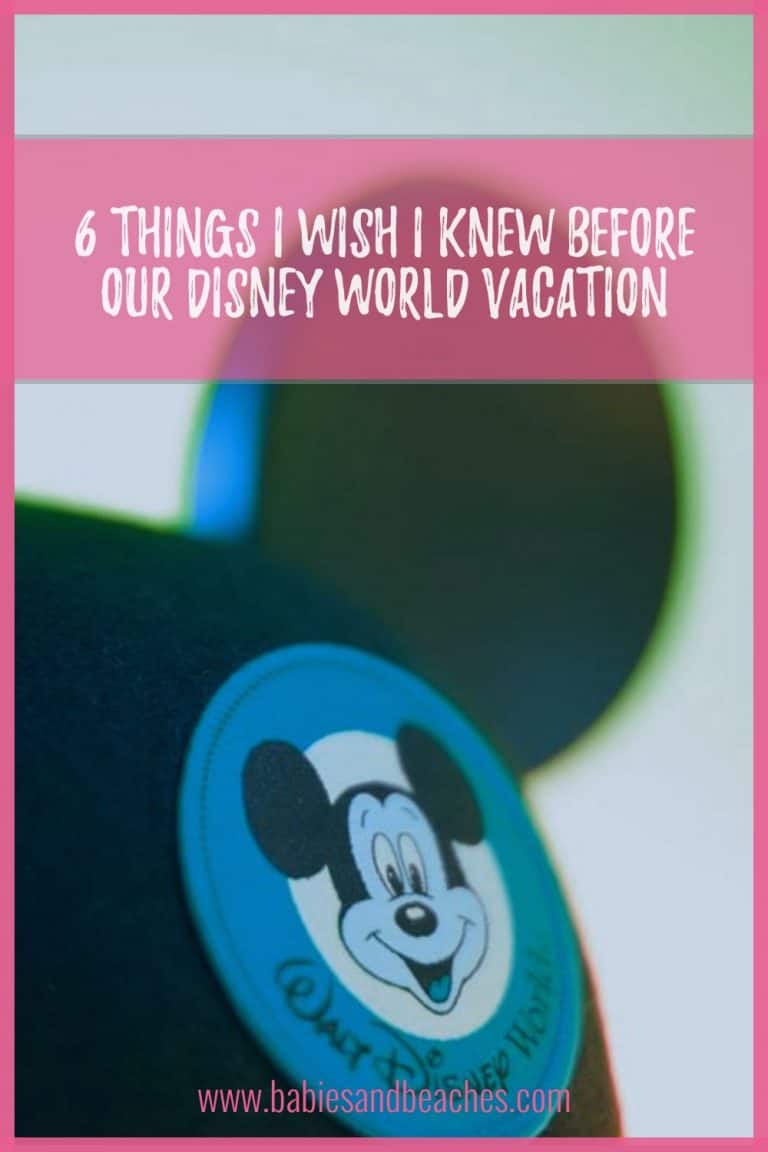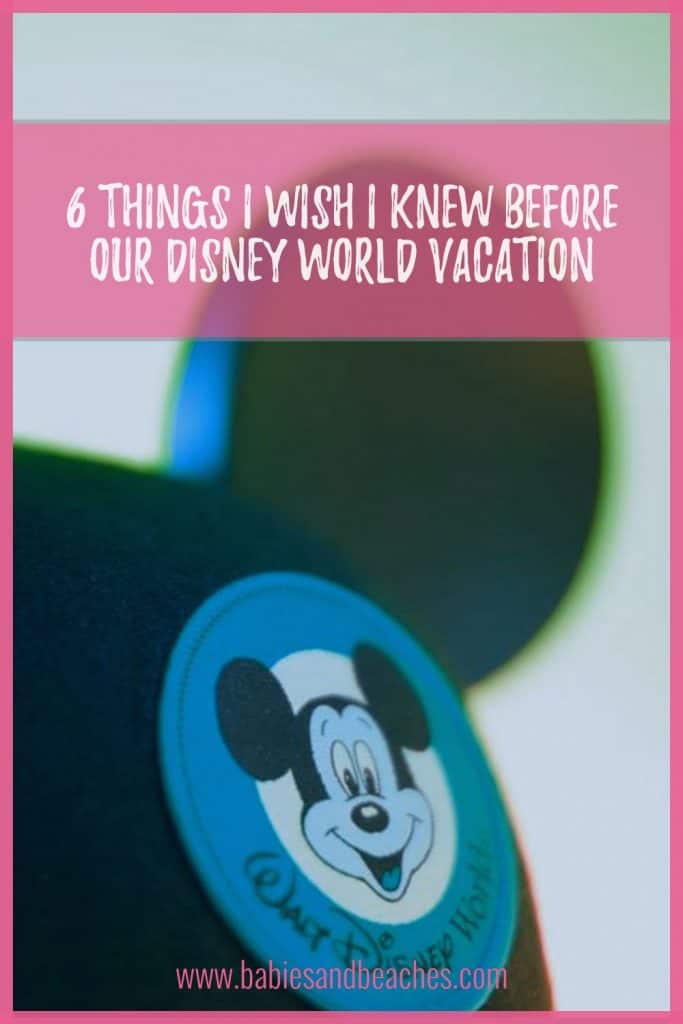 ---