This post may contain affiliate links. See the disclosure tab for more details.
If you're a mom who loves to travel, then you know how important it is to be organized.
That's why packing cubes are a must-have for any trip, especially if you're traveling with kids.
Packing cubes help you keep your belongings organized and in one place, so you can focus on enjoying your trip instead of looking for lost items.
Here's a quick guide on how to use packing cubes in backpack carry-on luggage when traveling with kids.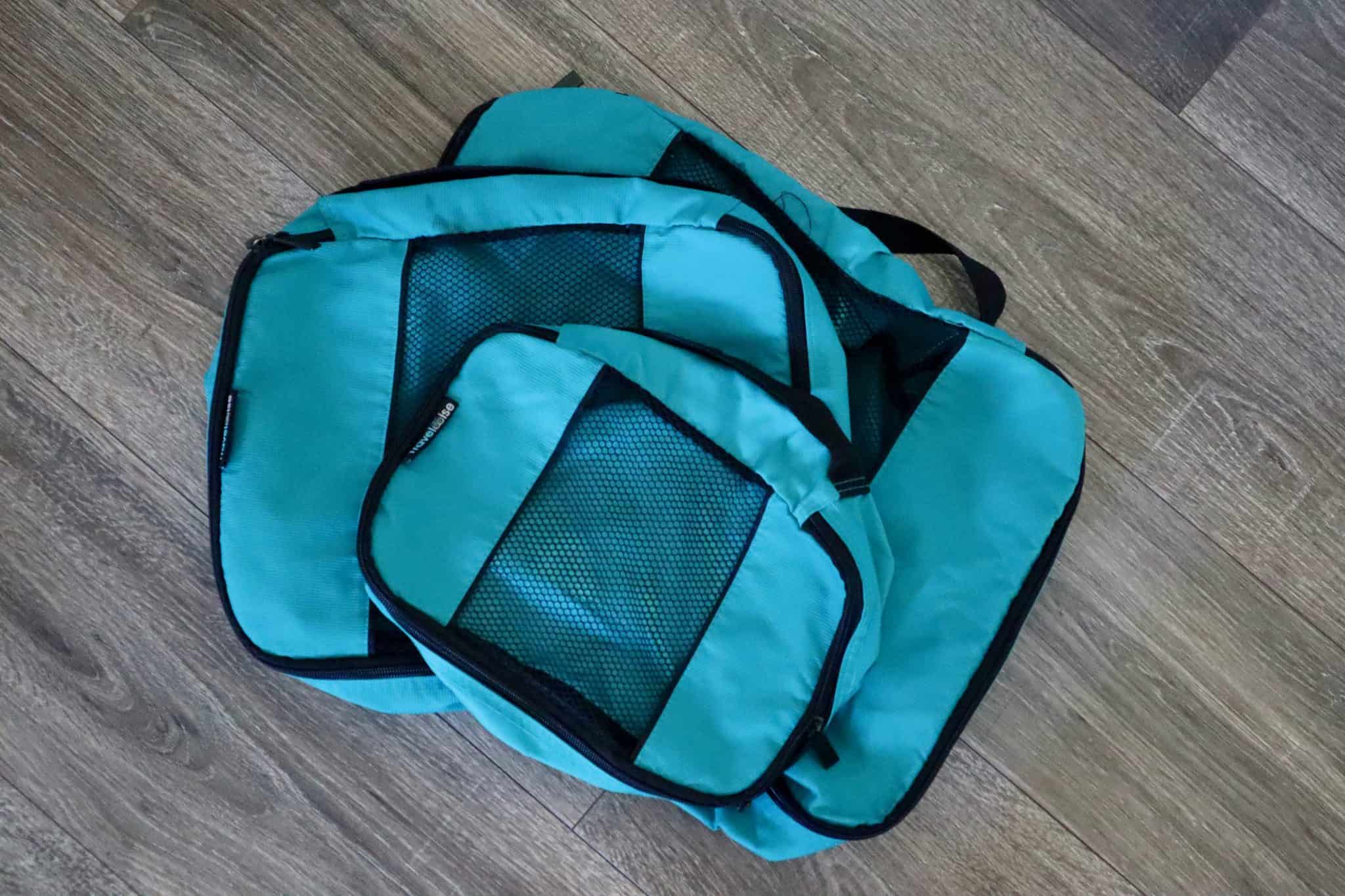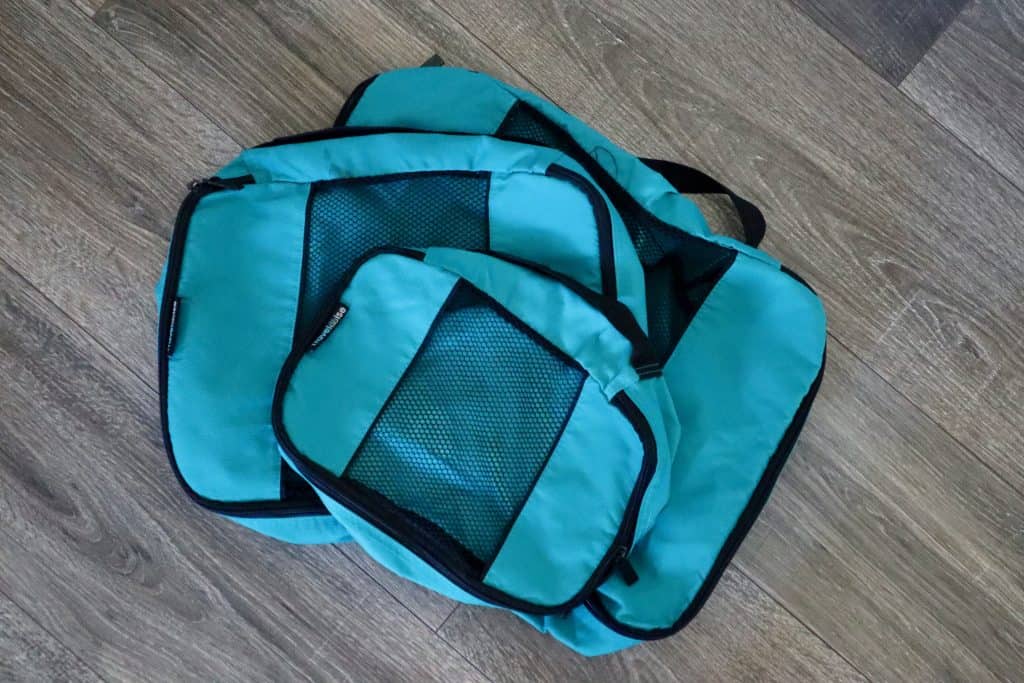 Packing Cubes 101
Packing cubes are small, lightweight bags that come in a variety of sizes.
They're typically made from nylon or another lightweight fabric, and they have a zipper closure.
Packing cubes are great for traveling because they help you organize everything in your backpack or suitcase.
You can use them to store clothes, shoes, toiletries, and more.
Packing cubes are essential for everyone in the family.
Are Packing Cubes Really Worth It?
The nice thing about packing cubes, is they are fairly inexpensive.
If you are traveling with kids and want to pack their belongings in a carry-on backpack, packing cubes will keep everything organized during the trip.
It makes sense to invest in packing cubes for a backpack to keep everything organized on what could be a crazy travel day with kids.
Do Packing Cubes Help Save Space?
While compression packing cubes help save space, the main function of packing cubes is to keep your belongings organized.
If you're traveling with kids, you know how important it is to be able to find things quickly.
Packing cubes help you do just that.
Packing Cubes in Backpacks
If you're traveling with young children who are able to carry their own belongings, pack each child's essentials in their own backpack.
When choosing a kids travel backpack, make sure to pick one that's big enough to fit all of your child's belongings, but not so big that it's cumbersome for them to carry.
Packing each child's belongings in one carry-on backpack will save you money on baggage fees and will make it easier to keep track of your family's luggage.
While each child should have their own backpack, they should also have their own set of packing cubes.
This way, they can easily access their stuff and you won't have to dig through a single bag to find what you're looking for.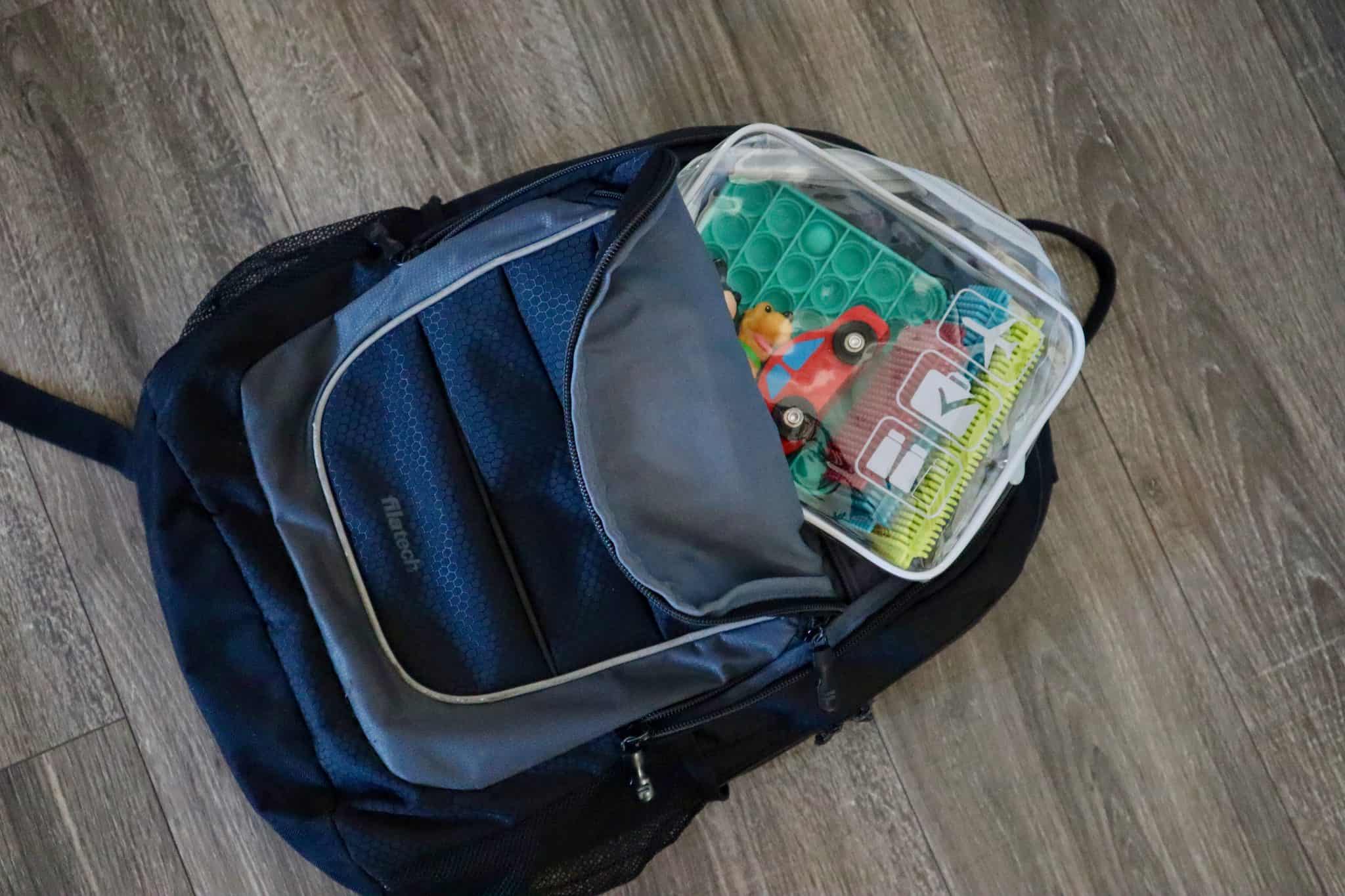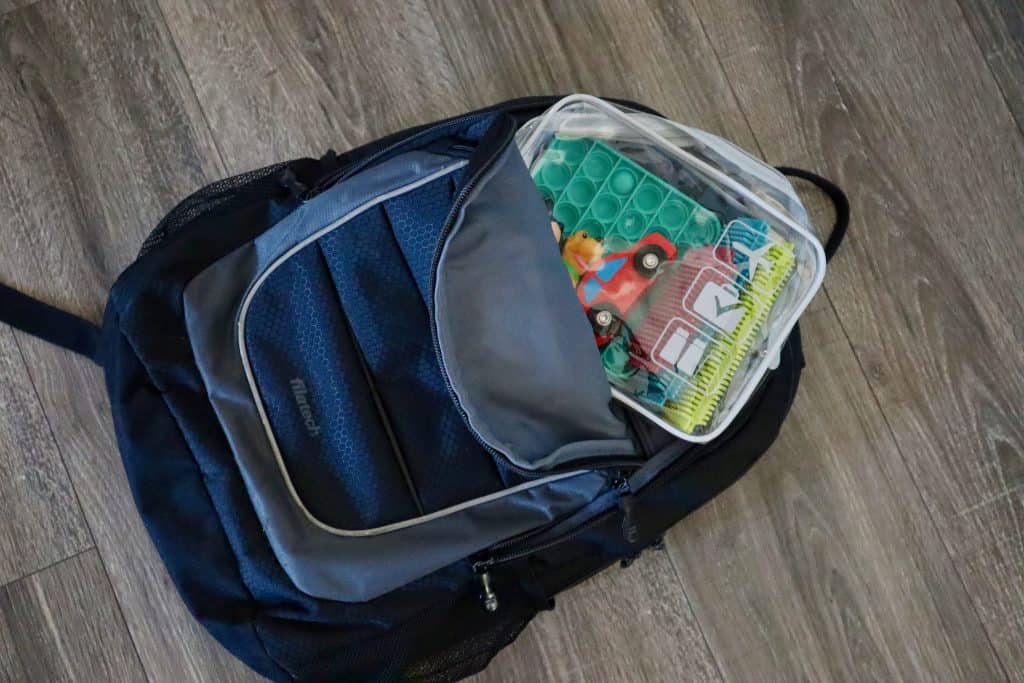 Packing Cubes in Suitcases
If you are traveling with babies or toddlers who may not be able to carry their own packing cubes in a backpack, you should still use them to organize your suitcase or larger bag.
Pack your packing cubes the same as you would for a backpack, and load them into a larger piece of luggage a parent can carry alongside their own belongings.
The nice thing about the suitcase method is that you have more room to spread the cubes out and can use larger packing cubes.
Choosing Packing Cubes for Your Backpack Carry-on
There are many different types of packing cubes available on the market, so it's important to select the ones that best suit your needs.
If you're looking for maximum organization, then go for packing cubes with multiple compartments.
If you're trying to save space, then choose compression packing cubes.
And if you want an all-in-one solution, then opt for a backpack with built-in packing cubes.
For traveling with kids, we like to use simple, lightweight packing cubes. Everyone in my family has their own set.
Using a few of these smaller cubes in a backpack tends to organize the kids' belongings perfectly into the small spaces.
You may want to invest in high-quality packing cubes. Cheap packing cubes are more likely to tear and break than higher-quality ones. Spending a little extra money upfront will save you money in the long run.
Color Coding Packing Cubes
There are several ways you can go when color-coding your packing cubes.
We like to have one color for each child. This way, they can easily identify things that belong to them.
Most packing cubes are sold in a set of the same color with various sizes. These are perfect to color code by child.
Another way to color code packing cubes is for different types of items.
For example, you could use blue for outfits, red for shoes, and green for toys.
You could also use one for their morning routine, the afternoon/naptime routine, and one for the evening routine.
Choose whatever works best for your family.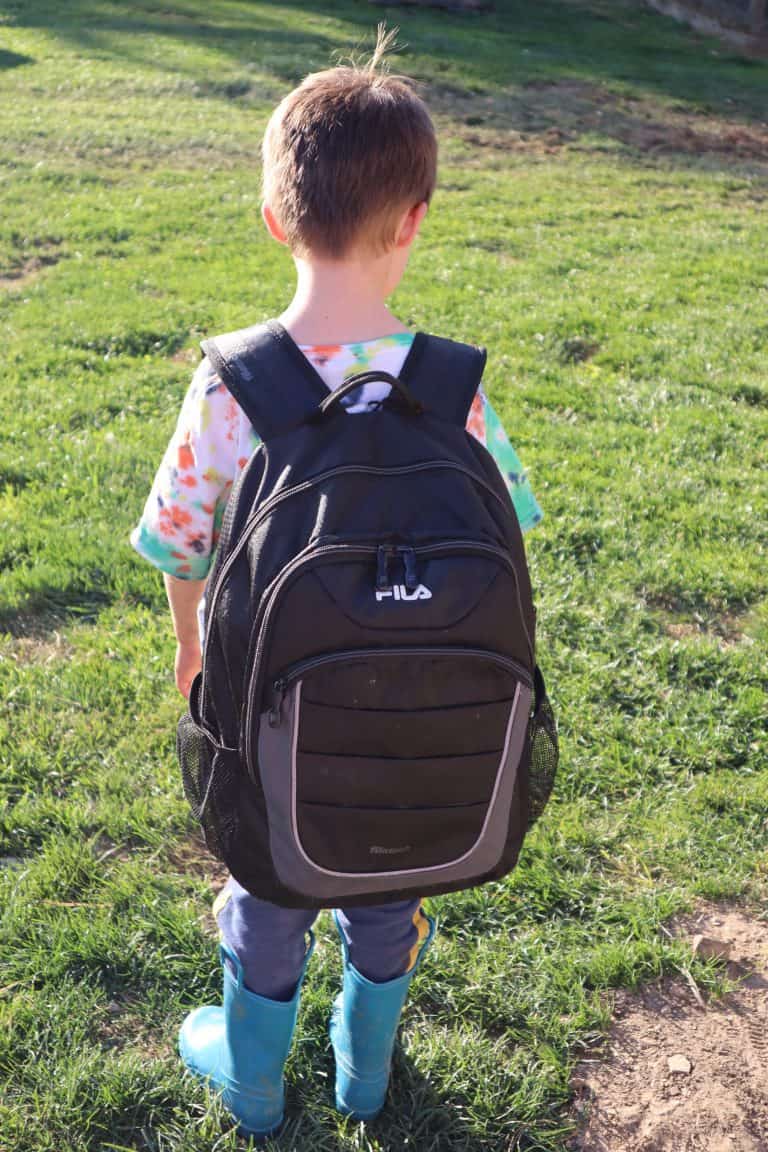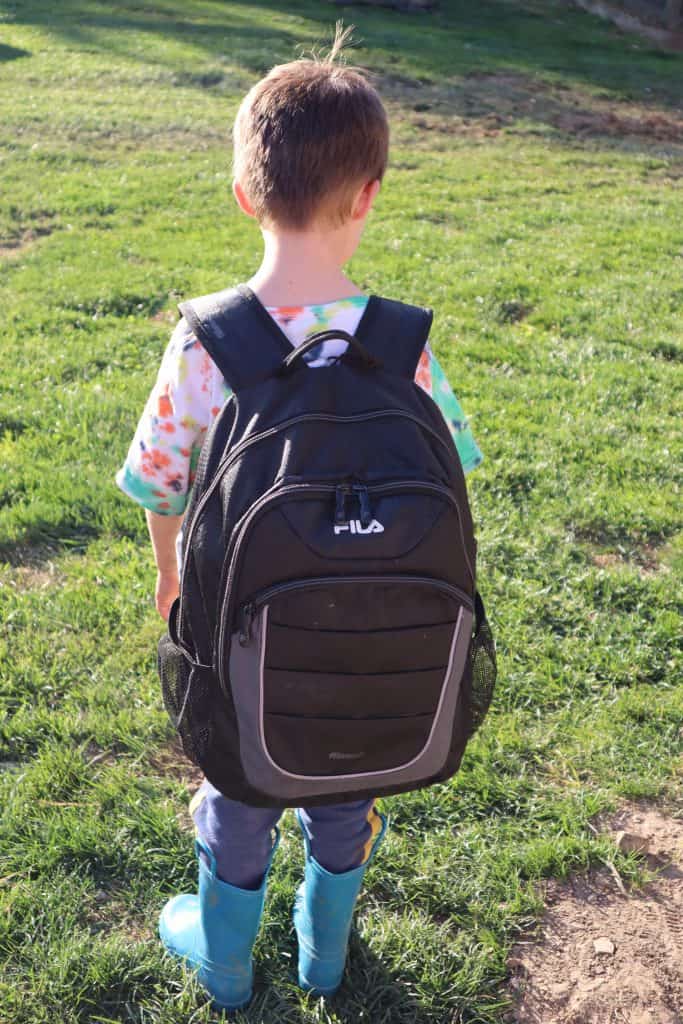 How to Pack Packing Cubes Efficiently
Once you have your packing cubes, it's time to start filling them up!
You'll first decide how you want to divide your items and the size cubes they should be in.
Start with the essentials like clothes and pajamas.
Roll clothes instead of folding them to help prevent wrinkles.
Use smaller packing cubes for items like socks and underwear so that they don't get lost in the larger ones.
Toiletries can go in a waterproof, vinyl cube.
Small toys and books your kids want to bring can be packed in a packing cube.
It's easy to give them a cube and ask them what they want to fit in it for the trip.
The Emergency Cube
Travel days can often go downhill fast, so you will want to pack an "emergency cube."
This is the worst-case scenario bag of tricks you should have on hand while traveling with kids.
Pack extra clothes in case your child has an accident.
Extra medicine you may need goes in this cube.
Baby wipes for any messes you encounter – and extra baby essentials if you are traveling with a baby!
Surprises for your kids if something delays your trip.. this could be small toys or candy to keep them distracted.
Anything else you can think of that you might need if something were to go wrong on your travel day?
Being prepared with this packing cube in your backpack can make your travel day much better!
Other Backpack Organizers You Can Use
Packing cubes are excellent for clothes, but we also use a few other organizers when traveling.
Consider ziplock bags for snacks or anything you want to keep from getting wet.
Reusable zipper pouches are also great for small items – like matchbox cars or markers.
Vinyl toiletry bags are great for airplane travel as you can remove it quickly for TSA.
Packing Cubes in Backpacks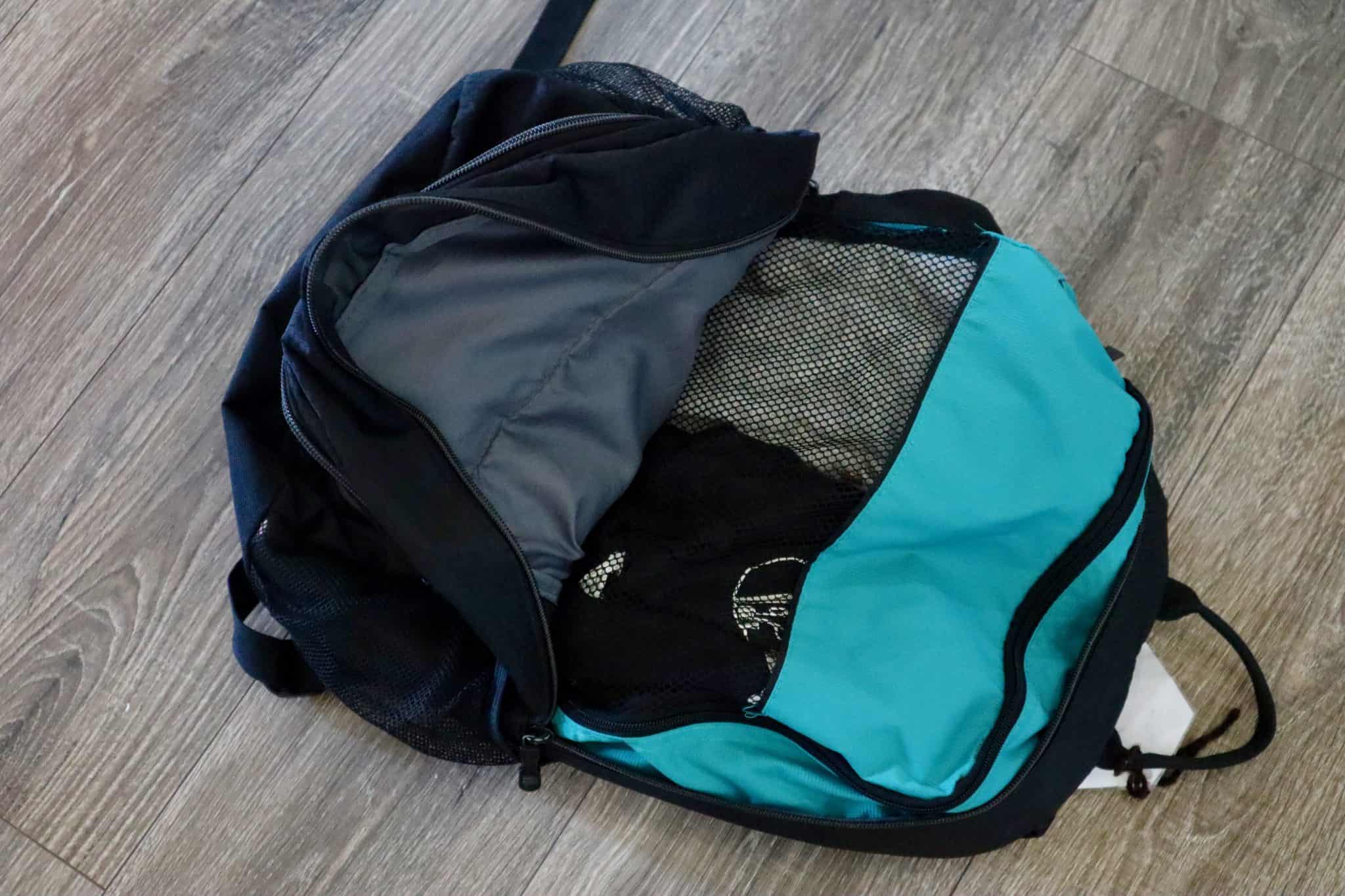 The last step is getting the packing cubes into the backpack like a sophisticated Tetris game.
First, you'll want to pack anything you know they aren't going to need in the bottom of the bag.
Most clothing, toothbrushes, pull-ups etc.
Our largest packing cube is usually clothing, so in a backpack, we put it flat across the bottom of the backpack when laid down.
This offers a soft, flexible back bag against your child's back while wearing the backpack.
Our medium cube is packed with pajamas, pull-ups, toothbrushes and hair brushes – everything we need for our nighttime routine.
This bag goes onto of the larger clothes bag and towards the bottom of the backpack.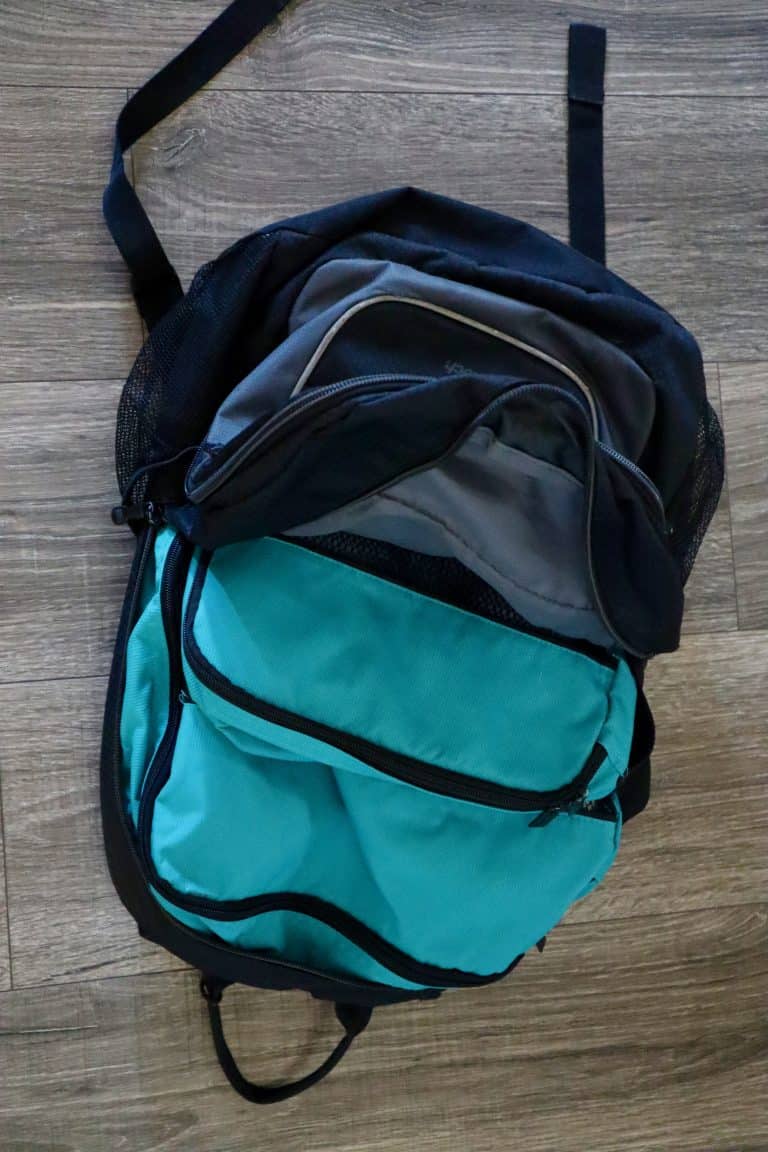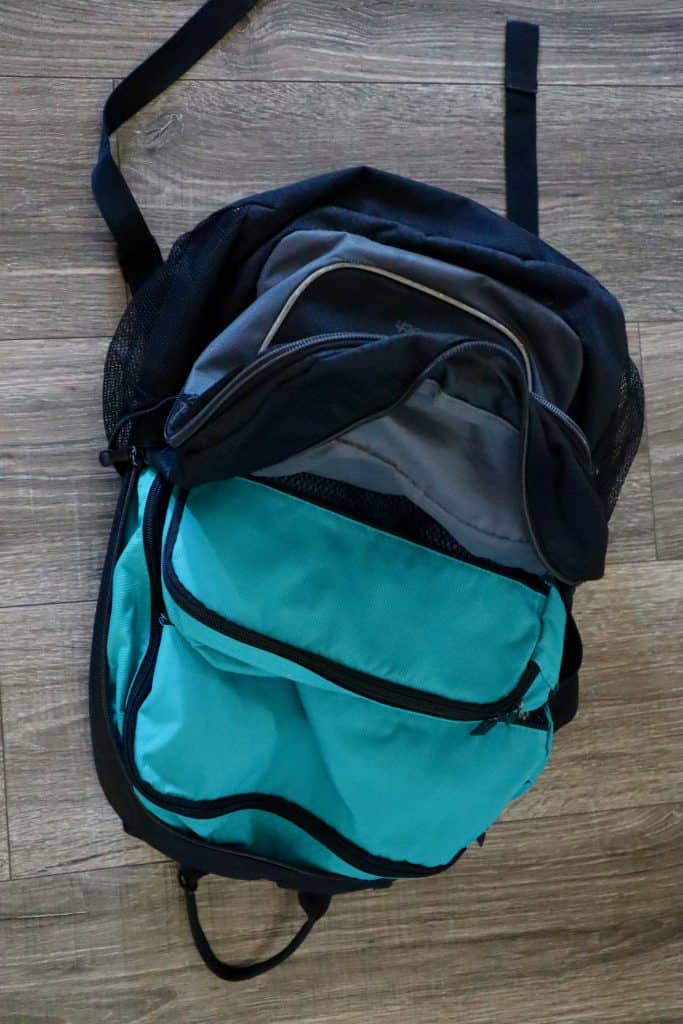 The final cube is a small one with socks and underwear. It lays on top of the largest cube and above the medium packing cube.
You'll want to consider what your children will need access to during your travel day and keep those items towards the top of their backpacks. This includes toys, books, and games.
A small cube or pouch can go in the front pockets of the backpack to organize small items to keep kids busy.
Utilize different pockets of the backpack, using the front to store smaller items snacks and travel documents.
Keeping just the basics in each child's backpack will help prevent their backpack from becoming too heavy.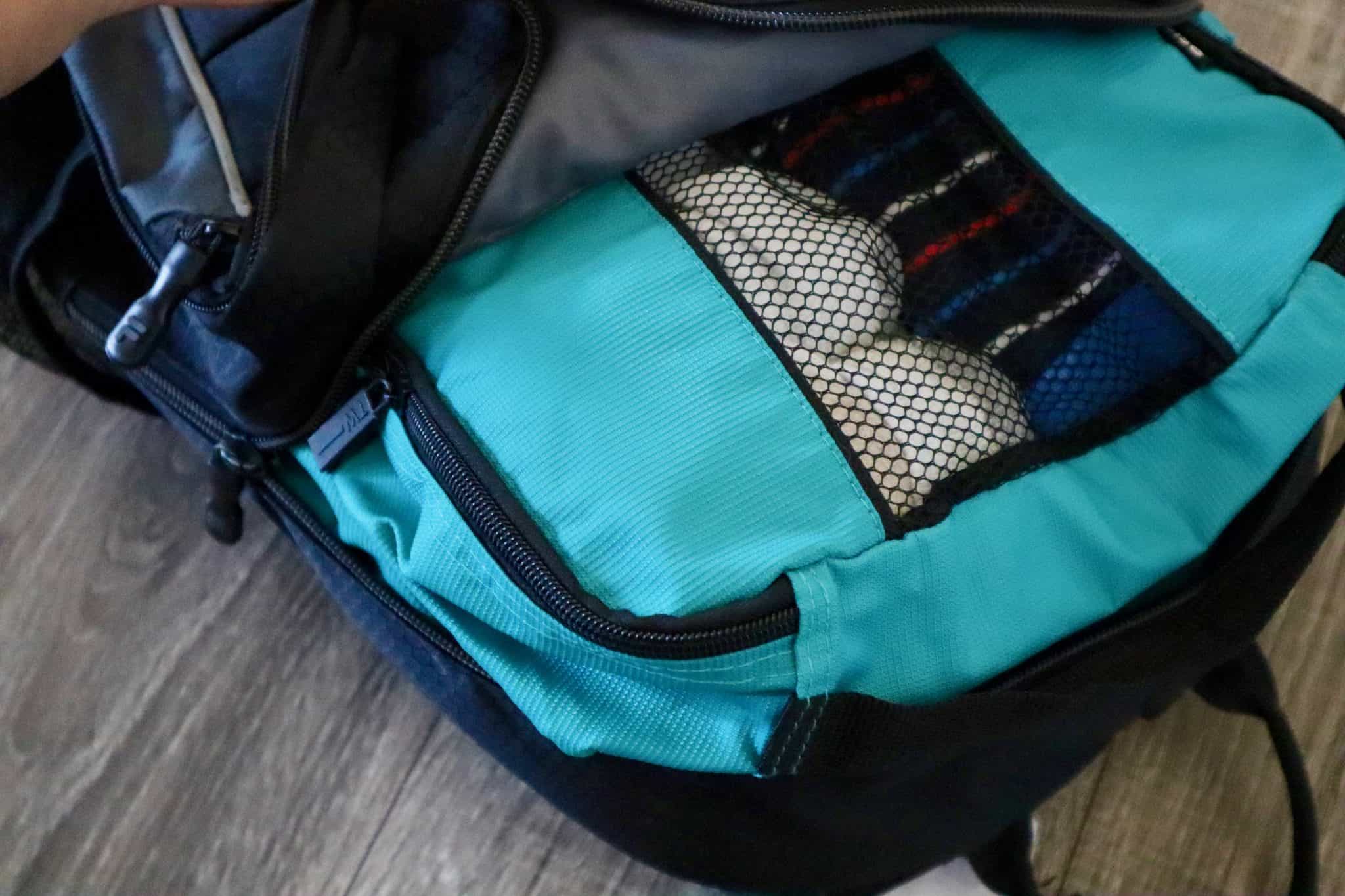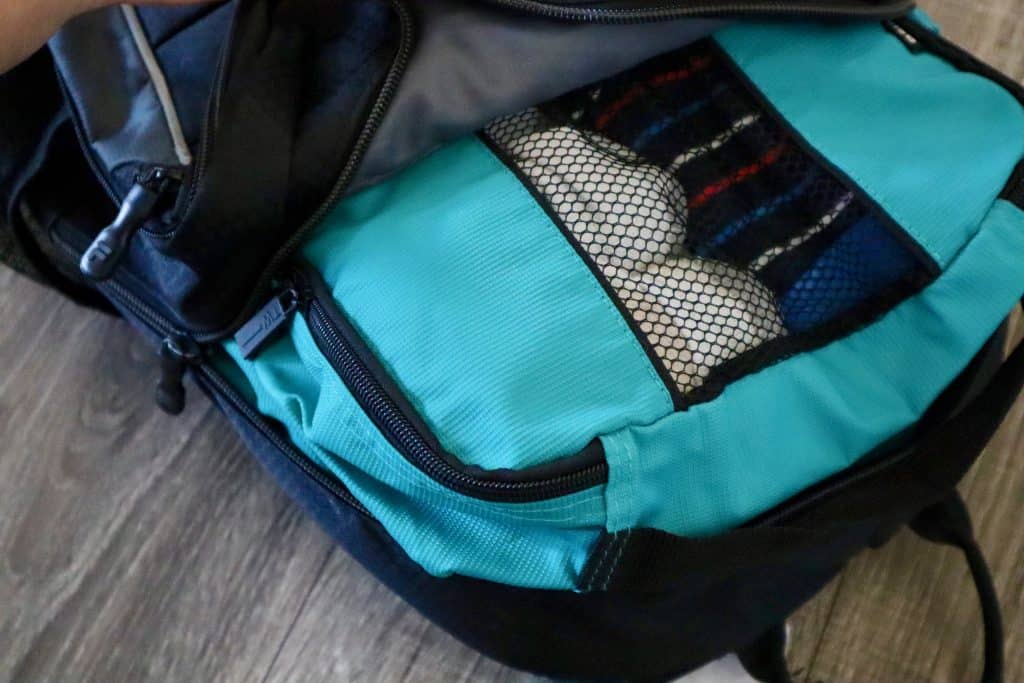 Packing Cubes in Backpack Carry-Ons Are Perfect for Traveling with Kids
Packing cubes are a mom's best friend when it comes to traveling with kids.
They help keep your belongings organized and in one place, so you can focus on enjoying your trip instead of looking for lost items.
Whether you just need to organize your suitcase or you are trying to fit all of your items in a carry-on backpack, these simple tips on how to use packing cubes in backpacks will make your next trip a breeze!