This post may contain affiliate links. See the disclosure tab for more details.
We all know that travel is expensive. But it's a fantastic way to spend time with our families and get some much-needed rest and relaxation.
Well, maybe not if you have kids! But those memories are certainly worth it!
So how can we afford to travel more? Saving and planning ahead! Check out our most creative ways to save money for travel!
You're sure to find one (or more!) that works for you.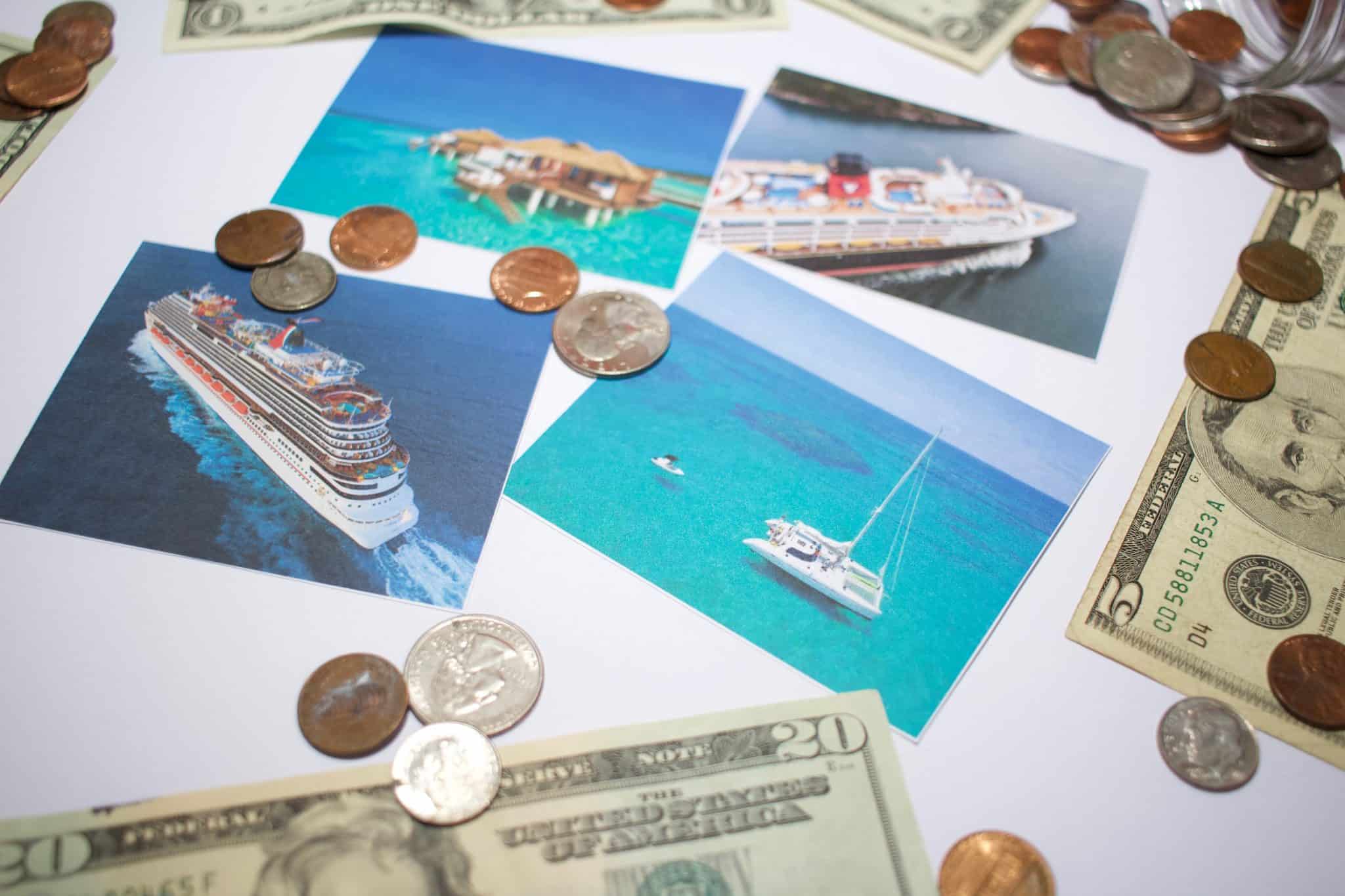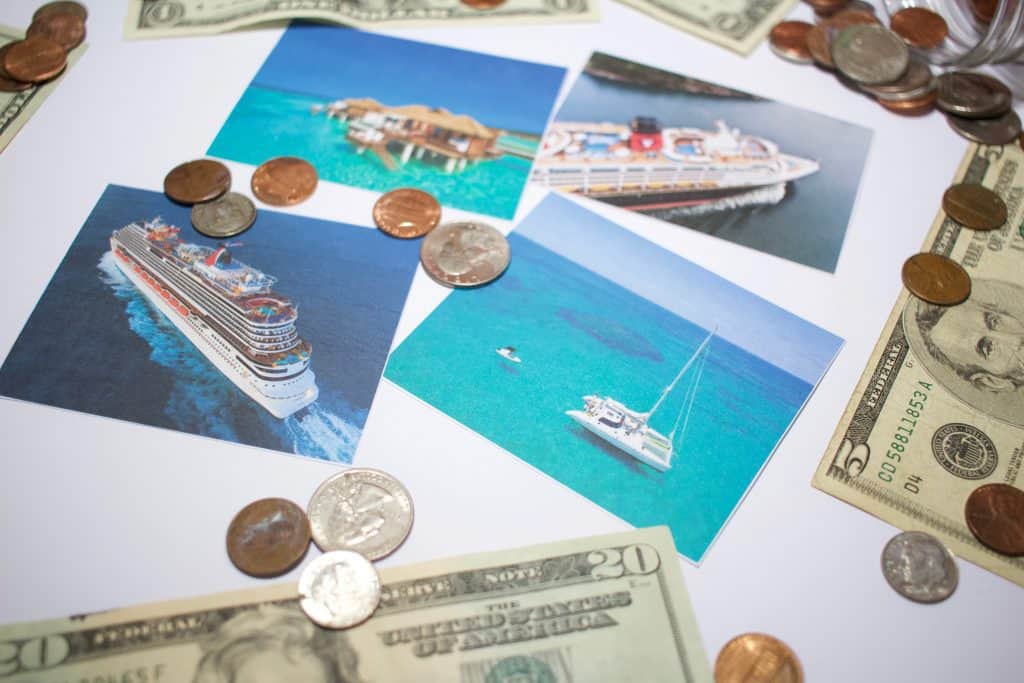 Ways to Save Money Fast
Track Your Spending
I may spend larger amounts of money on things, but rarely do I just throw away $5 at the gas station on a drink. Doing things like this on a daily or monthly basis can really add up.
Here are a few things to ponder that may affect your plan to save money for travel:
Coffee – Can you make it at home for a month?
Convenience store Snacks – Can you stock up at the grocery store for the week or month to save on the markups?
Drive-Thru Lunch – Can you pack a lunch? It might even be healthier!
Music Purchases – Can you cut back on these or just listen to what you have? I know $1.29 is nothing, but it does add up when you buy 15 songs a month.
App Purchases – Can you find an alternative free app that does the same thing? Whatever you need an app for, I bet there's an awesome free version floating around somewhere.
Stop Spending Money on Things You're Not Actually Using
It's time to grab your credit card bills or bank statements and take a good hard look.
What services are you paying for that you don't use or just forgot that you pay for monthly?
How much are you paying for cable TV that you don't watch? If you do watch it, can you switch carriers or call to get a better deal?
Are you paying for a fitness membership you don't use? Cancel it!
Make sure any yearly subscriptions are canceled before they renew – those can be a real pain.
Do you have a membership to a wholesale store you don't use? Make sure it does not renew.
How is your cell phone plan? Are you using all the offered features in your plan or can you downsize?
Whatever you see as a monthly or yearly expense on your statements, take a good look, and again, ask yourself the question – do I need this or a vacation?
Take a Challenge to Save Money for Travel
If you're anything like me, you appreciate a challenge. Many challenges will help you with saving for a vacation.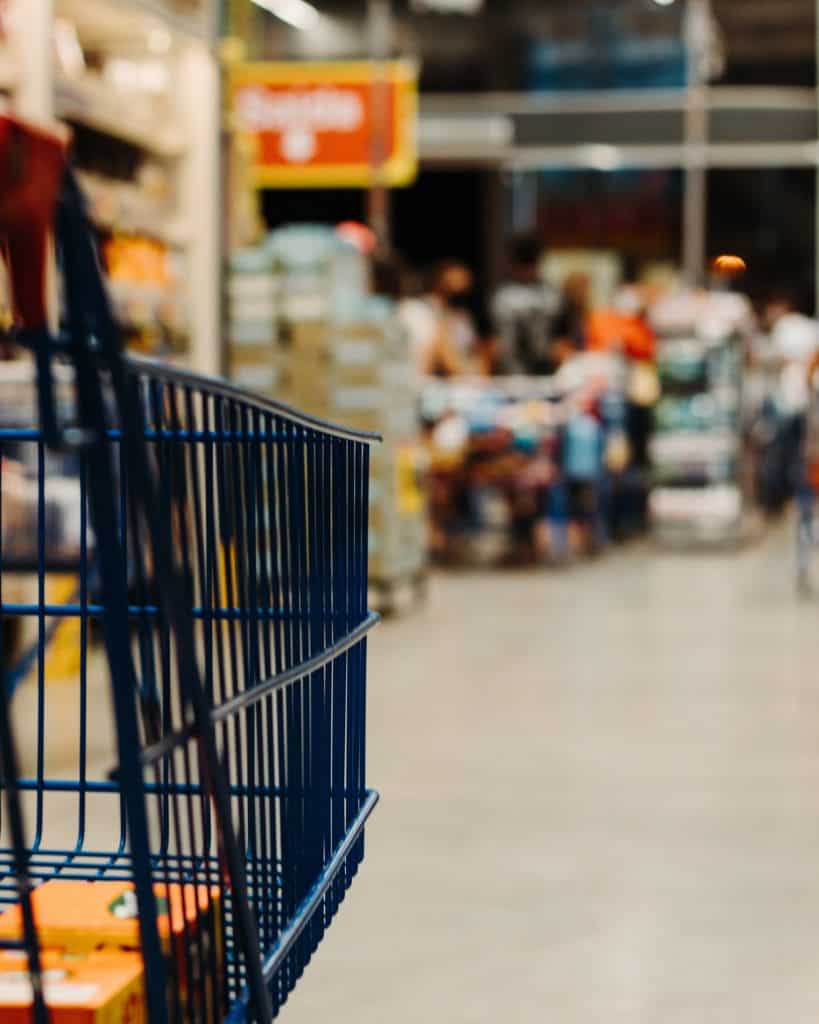 Pantry Challenge
The Pantry challenge is where you only buy the things you need for the week, but try to cook with as much as you can with grocery items you already have – either in the pantry or freezer.
An example would be buying meat and adding rice and canned veggies from the pantry.
The goal is to get creative going through the food you already own and save the money you would be otherwise spending!
No Spend Challenge
Want something even more simple? Take a "No Spend" challenge where you don't buy things you don't need.
It is easy to see something and want it thinking it's only XX dollars, not a big deal. However, this is one of those things that add up to big dollars over the month or year that could be saved.
Truly question every purchase and see if you can use that extra few dollars to put away towards saving for your next vacation.
I like to ask myself, do I need this (thing) or a vacation?
52 Week Savings Challenge
Is your vacation planned far in advance? Putting away a little bit of cash each week can easily buy you a great trip in a year!
Whatever a little bit looks like for your family varies. You could set aside $5 a week or $100. You can start the first week with a small amount and as you get better at cutting other expenses, increase the savings each week.
Even saving just $20 per week for a year will get you over $1000 to put towards your family vacation.
Crafting a Visual Travel Savings Container
A lot of these ideas to save money for travel are behind the scenes – taking place in your bank accounts and conscious decisions to cut spending.
They are not sitting in front of you and are not anything your kids can see.
Teaching kids about money and saving is very important to us because it doesn't grow on trees or come from a credit card as they think.
Having a visual representation of the money saved that you could even turn into a family project teaches everyone the importance of saving, even pennies!
Simply adding their spare change or dollars to it daily could add up. Additionally, kids will feel like they are taking part in the saving and will be more excited about the upcoming vacation.
Vacation Fund Jar
Decorating a vacation fund jar with upcoming vacation photos, inspiring words or drawings would make it even more meaningful to your kids.
Paint a simple mason jar or turn it into something more elaborate.
If you are not a crafty mom, don't worry – there are pre-made options!
Shadow Box for Saving Money
If home decor is important to you, a savings shadow box might be best. Create a visual piggy bank and hang it on the wall.
It may be something simple or have a meter showing how much you need to fill to be able to go on vacation.
It's another great way for kids to contribute to the travel fund.
Again, there are adorable options pre-made for you as well!
Side Hustle to Make Extra Income
Side hustles are an excellent way to make some extra cash. You can start your own side business by figuring out what you're good at and then finding a niche that will fit with how much time is available for working on it!
Side-hustling might not be right for everyone but if you have a certain skill or service you can offer, get started right away!
Maybe your kids have a creative hobby making something they can profit from. Painted rocks? Lemonade Stand? Let them get involved too!
Setup a Travel Savings Account
If you'd rather save your money in a bank, start by setting up a separate travel savings account.
If you get extra money for the holidays or birthdays, you can add it to your travel budget.
You can also set up a direct deposit to take a small portion of your paycheck from work.
If you're wondering how much of paycheck to save, it will depend on your final savings goal. You can setup a certain dollar amount or a percentage of your overall check.
Saving for Travel with Coupons
Coupons are a great way to save money. Groceries may be the most obvious way to use coupons but they can be used on all sorts of things.
Many restaurants offer coupons for your meal. Also, check into their happy hour food specials.
Couponing before your trip is great for saving, but don't forget to stop by the welcome center when you arrive at your destination.
They usually have a coupon book for the most popular restaurants and activities.
Many of the activity brochures or individual restaurant flyers have coupons printed on them as well. Grab them all so you have them if you decide to visit those places!
How to Save Money Booking your Family Vacation
When booking and paying for your vacation, there are several more ways to save.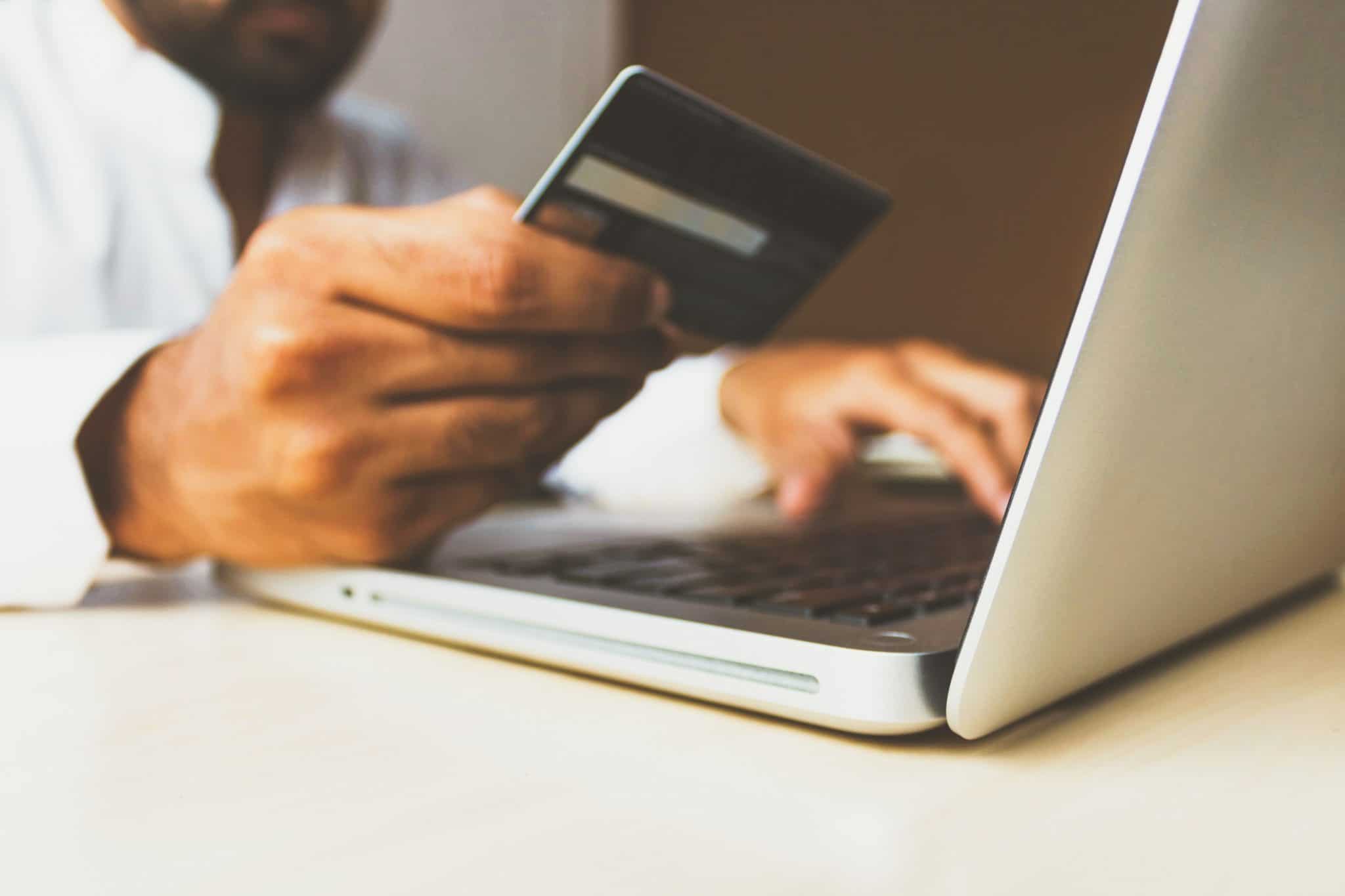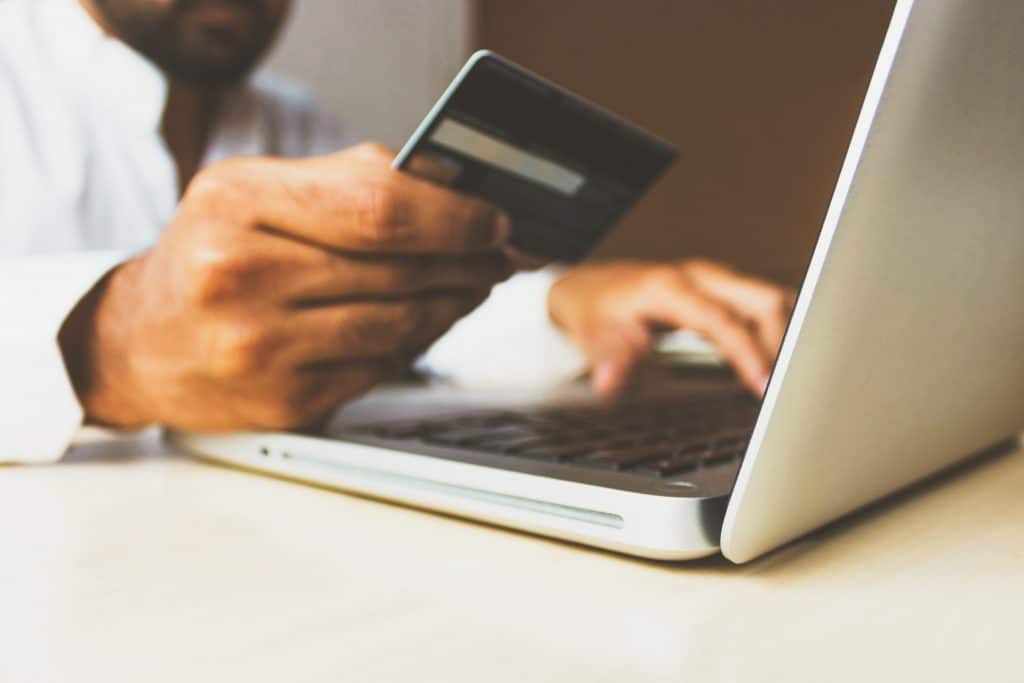 Rakuten for Cash Back on Your Purchase
If you don't use Rakuten, you're missing out. You can install a widget on your browser and literally every site that you browse onto, it will pop up telling you the percent back it will give you on your purchase.
This is true of travel sites as well – so when you go onto Booking.com you will get a Rakuten pop-up and get additional cash back when you book your trip!
Rakuten works for so many retail sites as well, so if you do ANY shopping at all, you should sign up for a free Rakuten account. Overall, this is one of my favorite ways to save money for travel because it's so easy!
Purchasing Discounted Gift Cards
This is a great money-saving option when booking your trip. If you have a large payment say for a Disney World Vacation, you can use discounted gift cards to save even more.
Target offers Disney World gift cards for 5% off. That's huge savings in terms of a $3000 payment.
Sams's Club is another great place to pick up discounted gift cards for travel and even the restaurants and activities you'll be doing while you are there.
Credit Card Rewards, Points and Miles
I am definitely not an expert in this field but credit card points and miles is something to look into if you have great credit.
We try to maximize credit card points as best we can, but each family's spending habits and travel plans are very different so you'll have to take a look at your travel habits.
Do you fly a certain airline all the time?
Do you stay at a certain hotel chain most of the time?
Do you just need points that can be used for anything travel related?
Do you need a cash back credit card that allows you to cover the general cost of traveling?
The whole game of points and miles can be very well played but takes quite a bit of research – and excellent credit.
Take the time to see which rewards credit card would help your family best save money for travel.
If you want to look further into it, I like reading several of the tips from Points for Family Travel.
If you want to dig super deep – and I mean, you might get lost because I did, you can look into The Points Guy.
Most Creative Ways to Save Money for Travel and Your Next Family Vacation!
There are many creative and cute ways to save money for travel, and we've shared some of our favorites.
We hope you're inspired to start planning your next trip! If you're saving for a weekend away or a huge international adventure, it can be done!
With a little bit of effort, you can start saving today and be on your way to an amazing vacation sooner than you think.
How will you use these tips to fund your next family vacation? Or, where would you like to save up to go?
Frequently Asked Questions
How Do I Start Saving for Travel?
The easiest way to start saving, is to stop spending.
What is the Best Way to Save Money for Travel?
The best way to save money for travel is to spend less money on things you don't need and set that money aside for travel.
How Much Should I Save for Travel?
Trips will vary in cost, depending if you are saving for a weekend away or a 10-day Disney World trip. Saving as much as you can afford to will get you started.
If you know the end cost of your trip, divide that by the amount of time you have to save. For example, you are paying for a $3000 trip in a year – you should start saving $250/month or $63/week.
---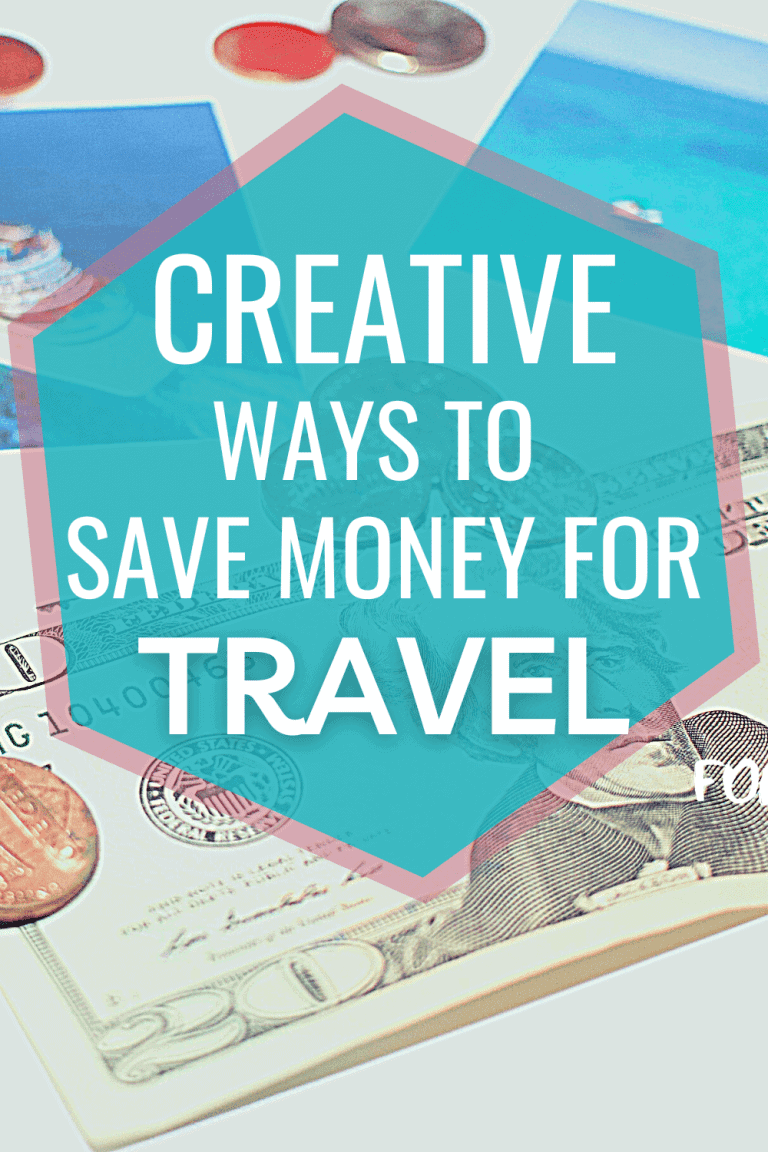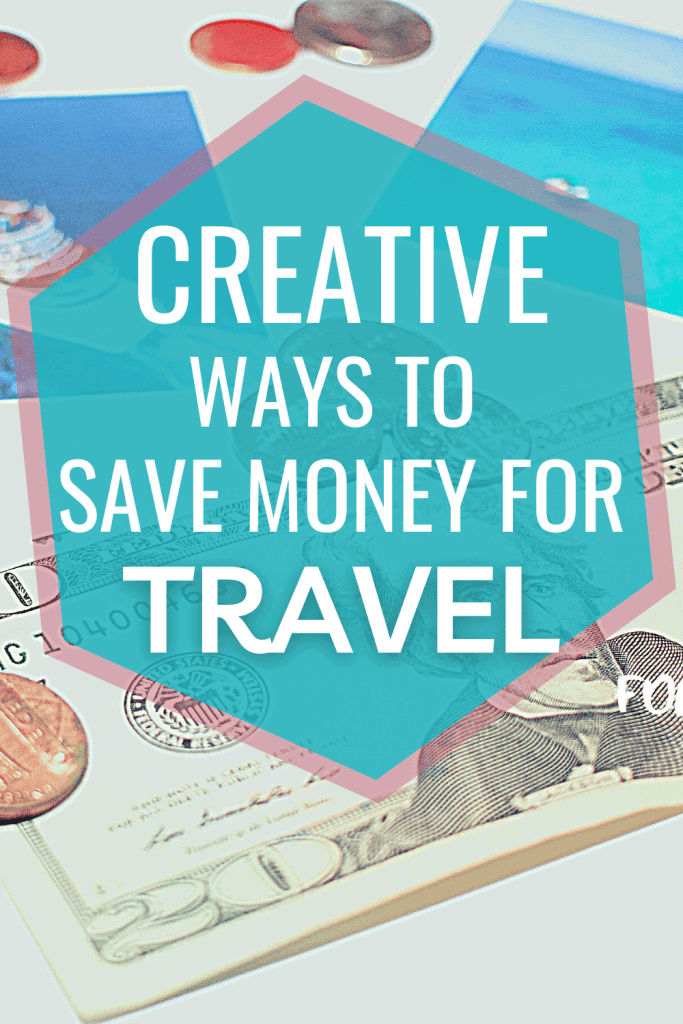 ---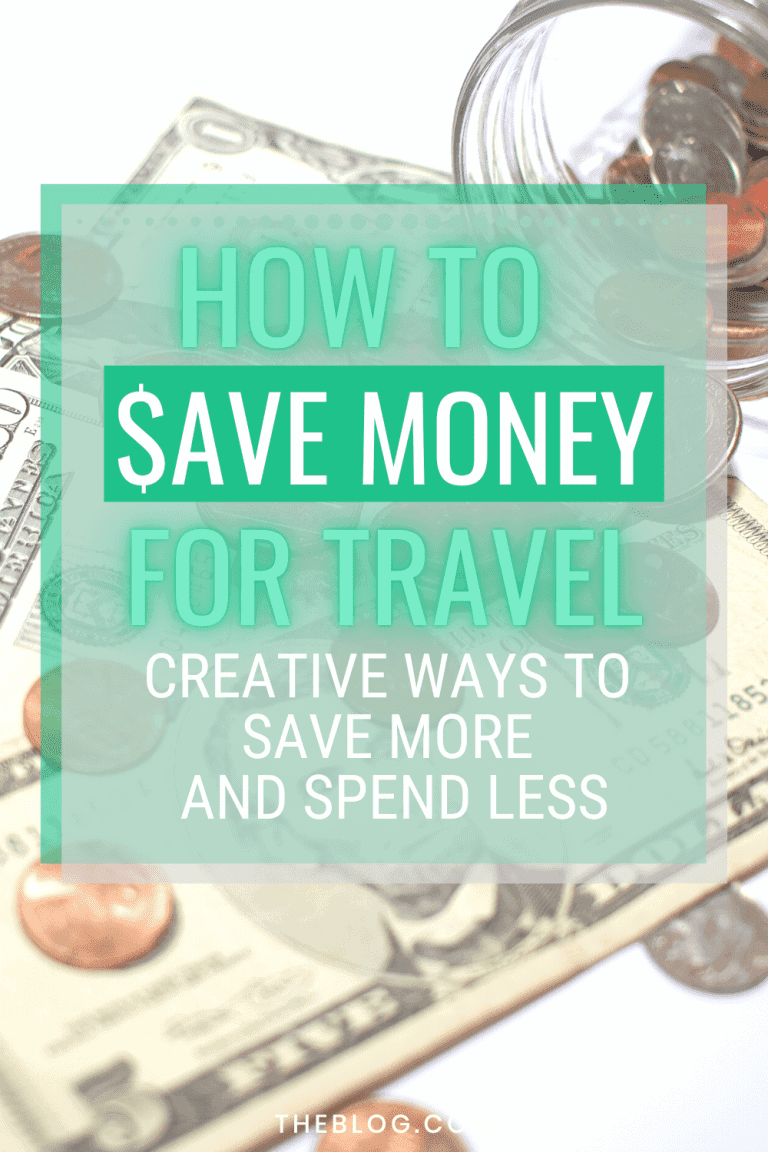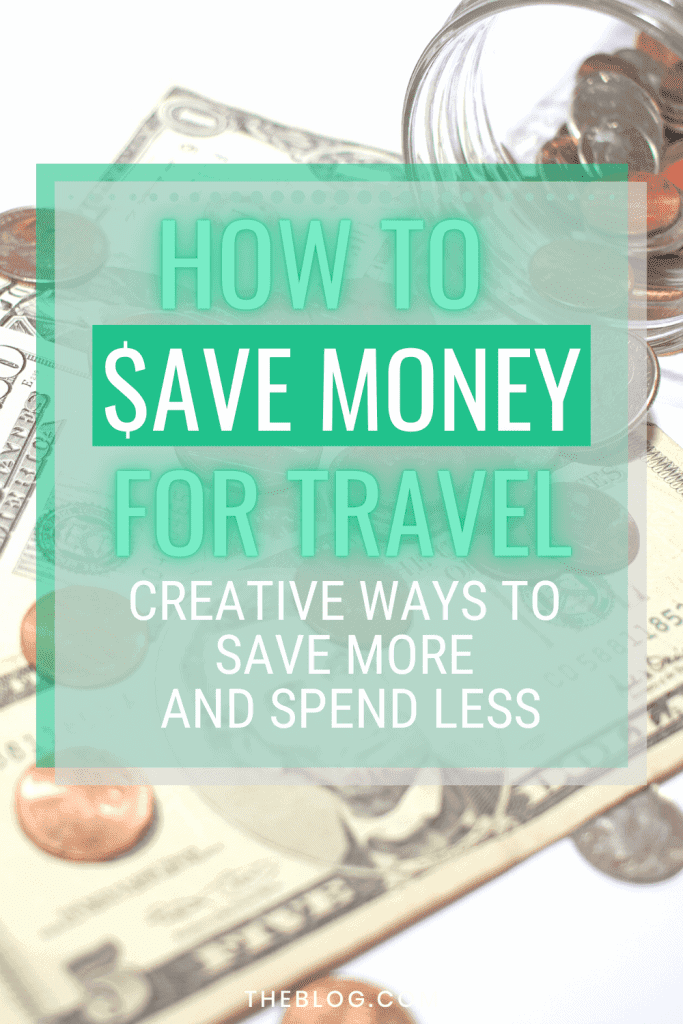 ---