This post may contain affiliate links. See the disclosure tab for more details.
Families planning to travel with a baby or toddler may be wondering: do hotels have cribs?
The answer is that some do and some don't, but there are other options out there for families who need them.
It is important to note that there is often a limited number of baby cribs per hotel, so families should plan early or make other arrangements so their baby has a safe sleep space.
Here are a few things to keep in mind when considering using a hotel crib.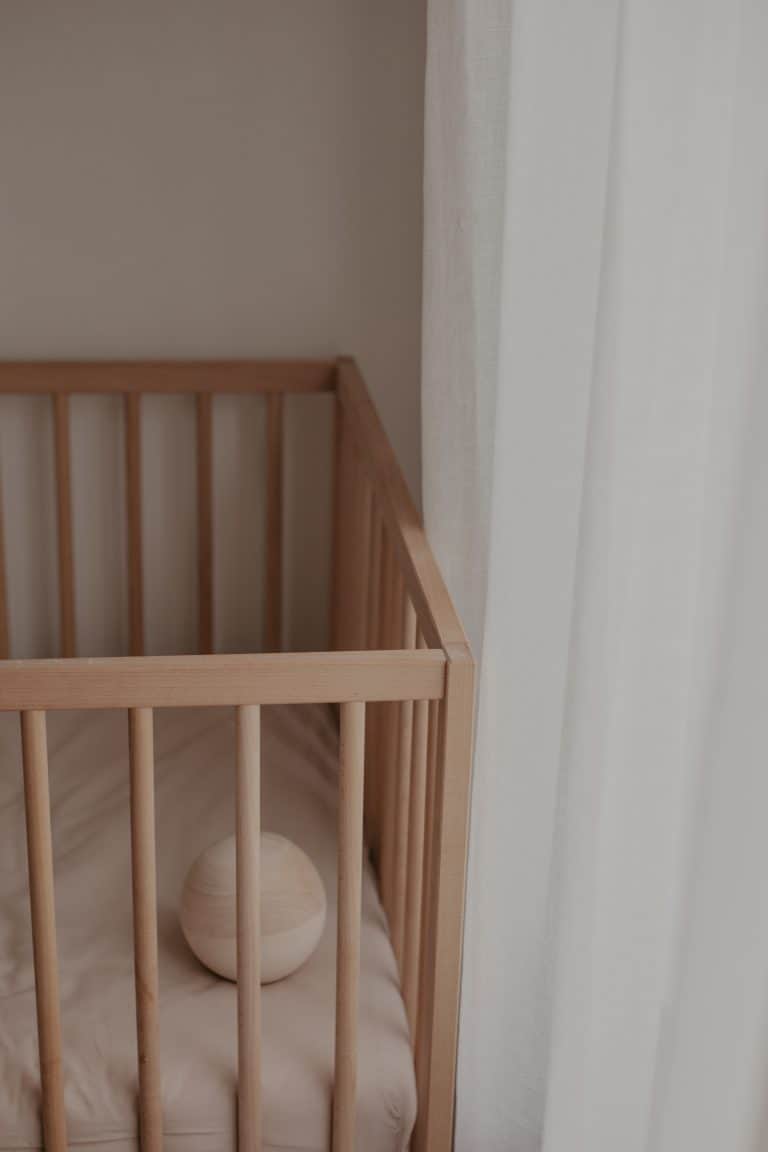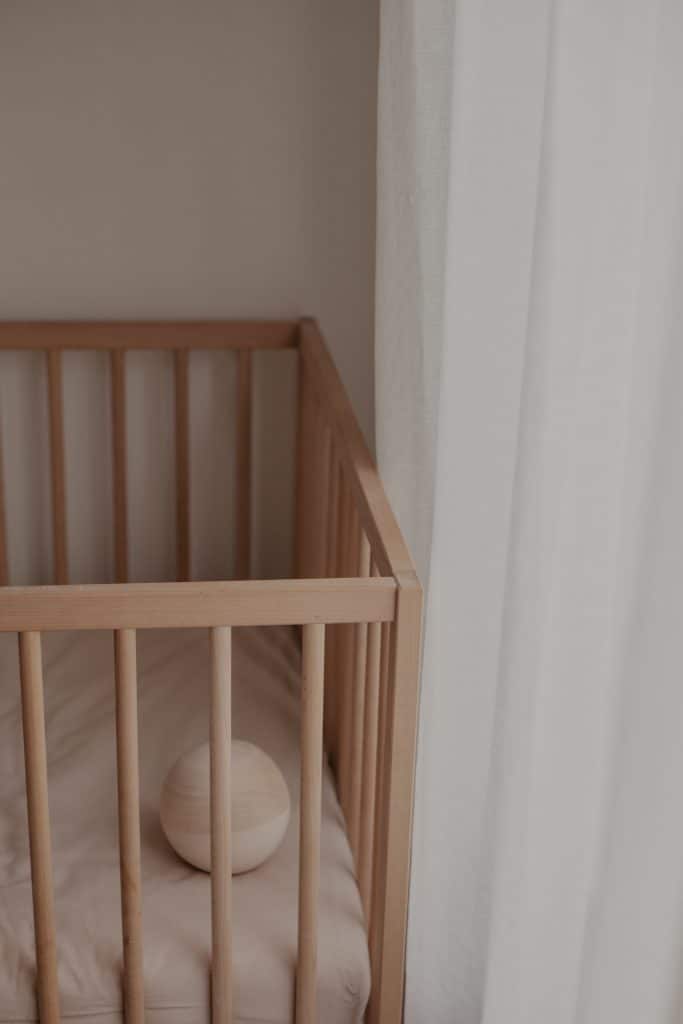 Do Hotels Have Cribs Available?
You're more likely to find a crib at a luxury hotel brand like the Ritz Carlton or Four Seasons where they do most everything to accommodate you.
However, many hotel chains like, Marriott and Hyatt state that they have cribs available too.
The first thing you'll want to do is call the hotel ahead of time and ask if they have any cribs available.
Some hotels will list amenities such as cribs on their website.
If they do have cribs, they will have a limited number of on hand, so it's always best to call ahead and reserve one if you can.
Be sure to ask about the fee, if there is one.
Reserve Your Hotel Crib Early
Hotel cribs are often first-come, first-serve.
While most hotels will have a few cribs available, there is often only a handful.
It just depends on how many other babies are needing cribs for the nights you are staying.
Therefore, it is important to request a crib at the time of booking or as soon as possible thereafter.
This will ensure that your family has a crib available when you arrive at the hotel.
Be sure to double check at check-in that your reserved crib is in your room or will be there soon.
Hotel Cribs May Be Limited in Availability Based on Room Type
Families staying in some room types may have difficulty fitting a hotel crib in their room.
This is because some hotel rooms may come equipped with larger beds that may not accommodate an additional child's crib.
Be sure that the room you have booked is large enough to accommodate a full-size crib or pack n play comfortably.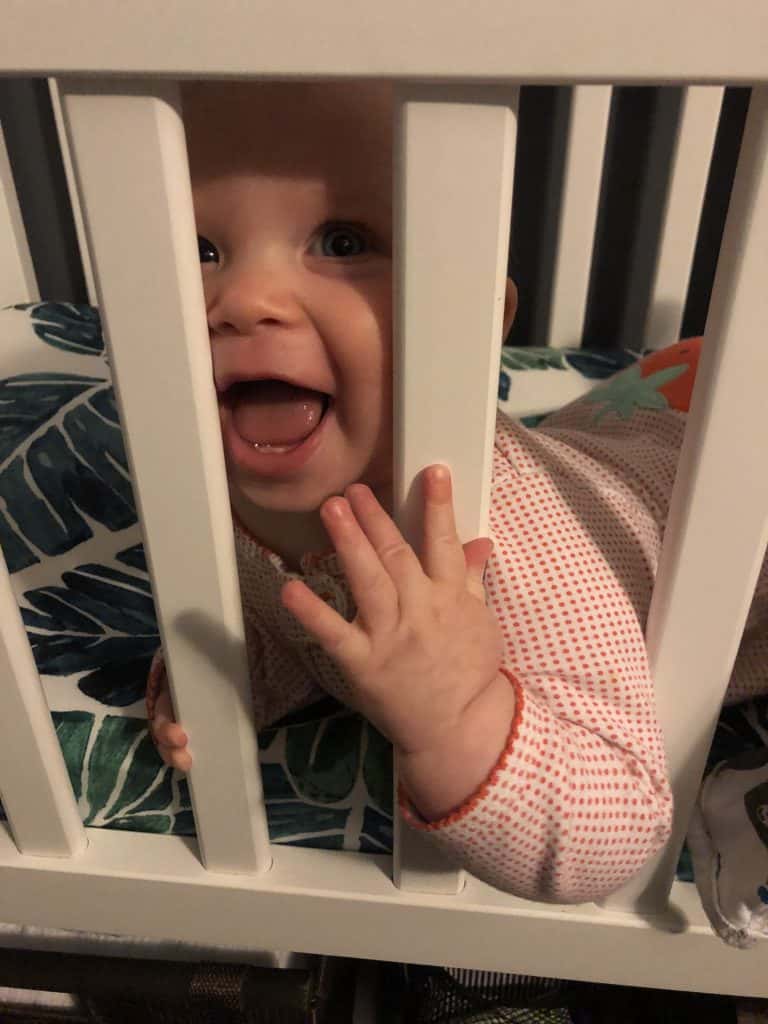 Are Hotel Cribs Safe?
Just like anything else, hotel cribs can vary greatly in terms of quality.
Some hotels offer newer, nicer cribs while others may have older models that are showing wear and tear.
Be sure to ask about the condition of the hotel's cribs before making your reservation.
Make sure you are comfortable with their answers and possibly request photos be sent by email.
Additionally, you can read your hotel's online reviews.
Sometimes previous guests will mention in their reviews whether or not the hotel had a nice crib available.
You don't want to get there and realize the crib is dirty or not safe for your baby.
Hotel Crib Size
You've asked do hotels have cribs, but what kind of crib do they have?
Keep in mind that the "crib" your hotel has may be a pack-n-play or other type of portable crib.
Be sure to ask if it is a full-size crib you will be using.
Options Besides Using a Hotel Crib
If the hotel you're interested in doesn't have any cribs available, don't despair!
There are plenty of other options out there.
You can always bring your own pack-n-play, which is usually fairly easy to do.
You can also look into renting a crib from a local baby equipment rental company like Babyquip.
This can be especially helpful if you're planning to stay in one place for several days.
Be sure to choose a kid-friendly hotel with these amenities!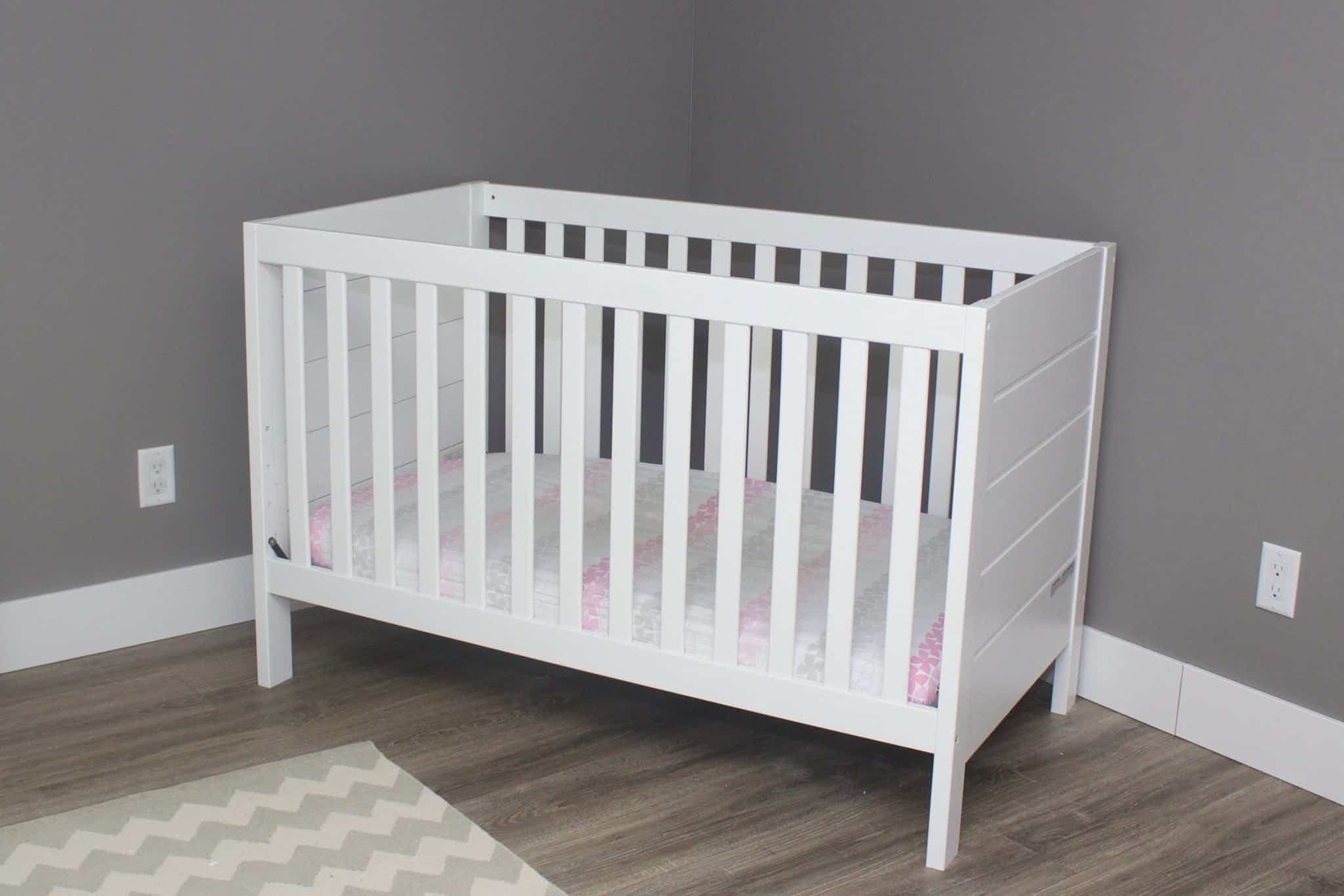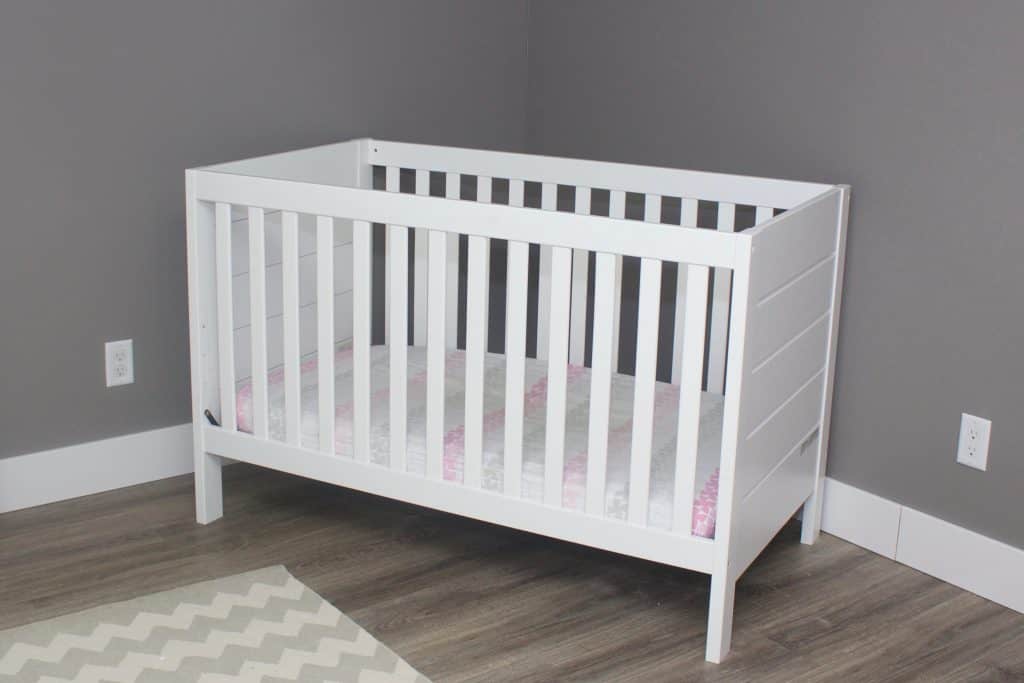 Bringing Your Own Travel Crib for Baby
If your baby can safely use a travel crib or bassinet, an easy option may be to bring one with you while traveling.
Throwing a small travel crib in your car for a road trip may be easier than expecting the hotel to provide one – or dealing with a dirty or unsafe crib.
Although it's something extra to carry, airlines will allow you check most baby equipment like pack 'n plays and strollers for free.
If you are flying, be sure to see how to fly with a car seat.
The good news is, depending on the age of your baby, there are plenty of great options for travel bassinets.
If you need one for just one hotel stay or plan to get one that grows with baby, you'll be sure to find the perfect travel bassinet in our list.
BabyQuip Crib Rentals for Hotels
BabyQuip is a great company with parents who rent their baby equipment to other parents traveling in their area.
This is a great option if you are not wanting to bring your own crib, and have found your hotel does not have a crib available.
Although it is best to book a crib early through a BabyQuip provider, there's a chance you will be able to find one last minute depending on the area you're staying in.
If you get to the hotel and decide their crib is not safe for your baby, this could be your safety net.
Most BabyQuip providers carry a full-size portable crib while some also offer bassinets or other sleep solutions for your little one.
You'll be sure to find the perfect fit for your needs.
Plus, they deliver and set up the crib for you, so all you have to do is enjoy your trip!
Just be sure to set up a delivery time with the provider so everything is ready for you!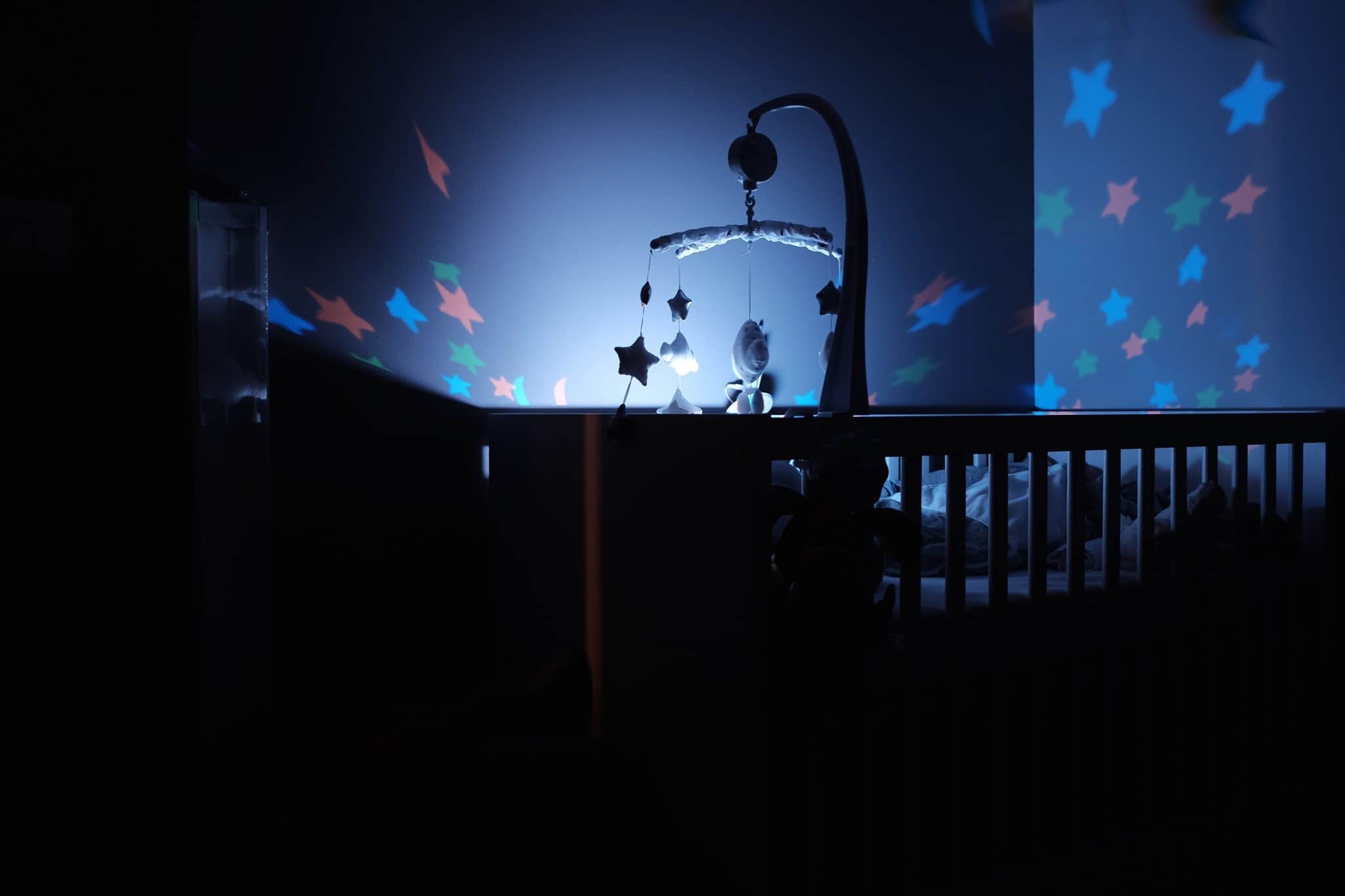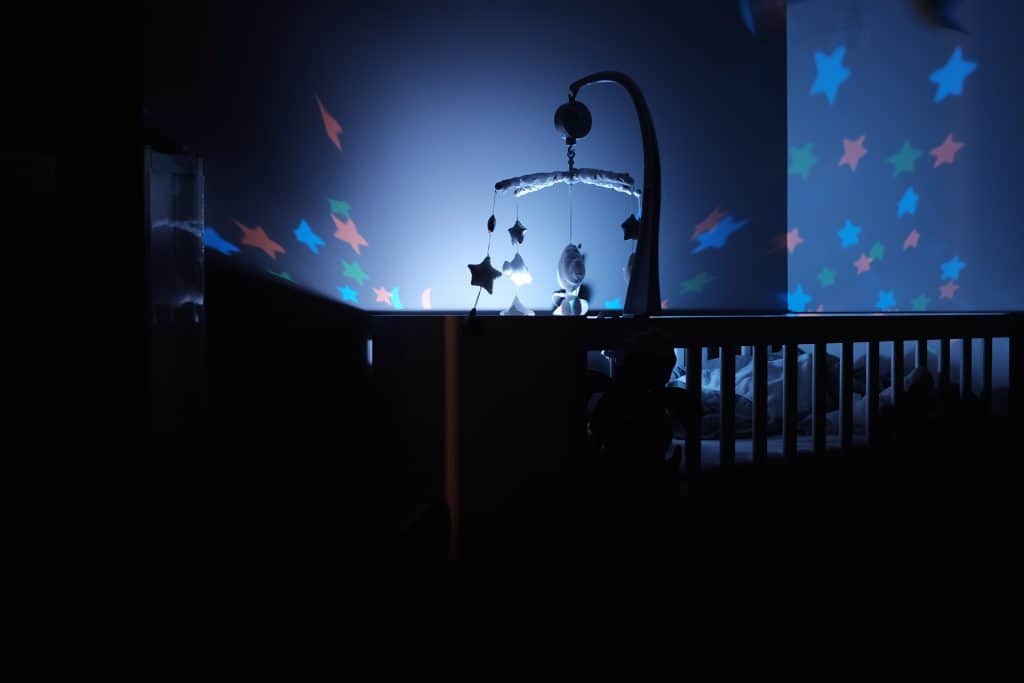 Tips to Help a Baby Sleeping in Hotel Room
While your baby needs to have a safe place to sleep, will staying in a hotel disrupt their typical sleep patterns?
Most babies and toddlers do just fine sleeping in a hotel room. However, there are a few things you can do to help make the transition a little easier on your little one.
Sleep Schedule
For starters, try to keep their schedule as close to normal as possible.
This means keeping mealtimes and nap times consistent with what they're used to at home.
Sleep Environment
You also want to bring along a few of their sleep-time items from home, to keep their surroundings as familiar as possible.
This can include their own sheets, books, bubble bath, and anything they associate with their nighttime routine.
These items can help provide some familiarity and comfort in an unfamiliar environment.
Finally, be sure to book a hotel room that is quiet and dark.
Possibly book the top floor or request a room away from the elevators.
If you use a sound machine, you will want to bring that along too.
Do Hotels Have Cribs?
If you're traveling with an infant or toddler, you may want to find a hotel that has a crib available.
Many hotels do have cribs, but it's always best to call ahead or check the website before you book your room.
Keep in mind that hotel cribs may be limited in availability based on room type and that they can vary greatly in terms of quality.
However, you have other options such as bringing your own or renting a crib from a BabyQuip provider.
With a little bit of planning, you're sure to find a great hotel and find a safe crib for your baby.
To learn more about traveling with a baby, check out these posts:
Do hotels have cribs?
Most hotels do have cribs or pack n plays available. Be sure to request them early and verify one is available before your arrival.
Where should a baby sleep in a hotel?
Make arrangements for your baby to sleep where they are most comfortable. If they are familiar with sleeping in a crib, request a hotel crib or use a Babyquip provider.
Are hotel cribs dirty?
Hotel cribs may be used often and may be older. Be sure to ask the hotel what shape their cribs or pack n plays are in before arriving.
Should I bring a bassinet or pack n play to a hotel?
If space allows in your luggage, bringing your baby's bassinet or pack n play to the hotel is a great option. You know your baby's sleep space is safe and clean instead of waiting to see what a hotel crib looks like.
Can I rent a crib for our hotel?
You can rent a crib through a Babyquip provider. They can meet you at the hotel and have a clean, safe crib setup for you in your room.