This post may contain affiliate links. See the disclosure tab for more details.
One of the most exciting parts about planning a trip to Disney World is deciding which attractions and parks to explore.
Choosing the right park is always a challenge – especially when your day is planned around your toddler.
Animal Kingdom and Epcot are two of the most popular parks for families, but how do you choose between them?
Both offer plenty of fun for young children, but each has its own unique appeal.
Let's take a look at what each park has to offer and explore how your family can choose Animal Kingdom or Epcot for toddlers.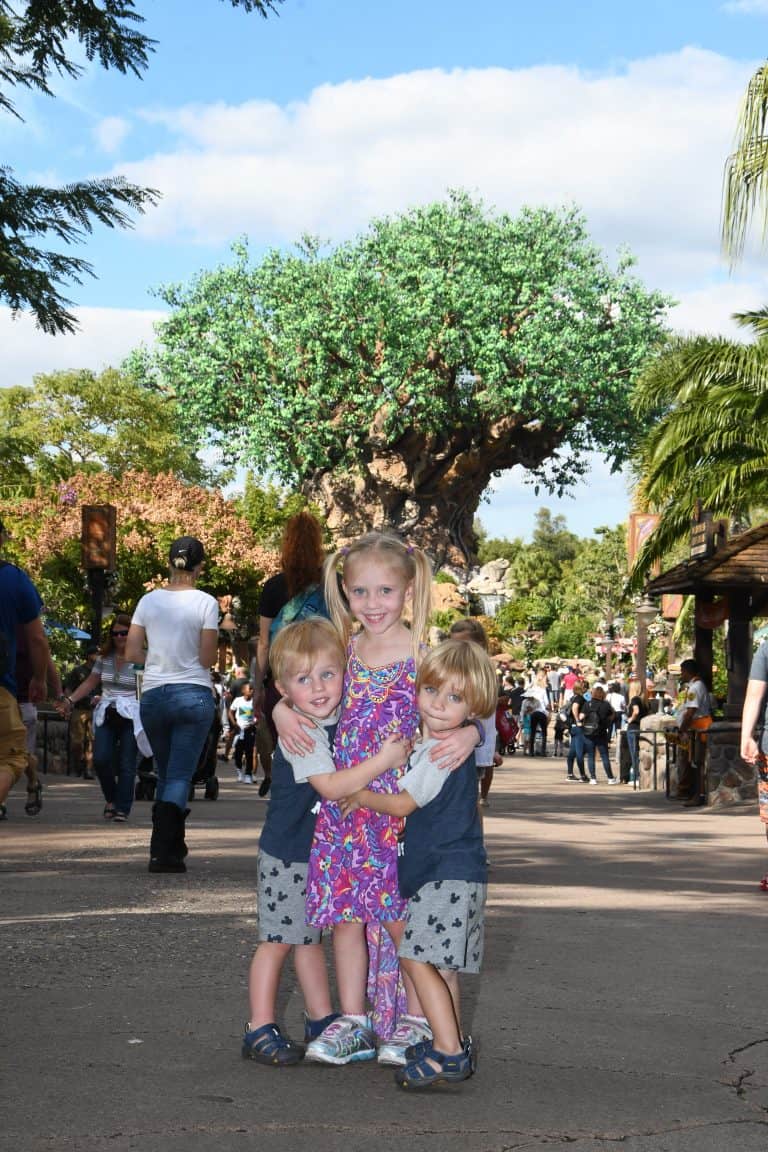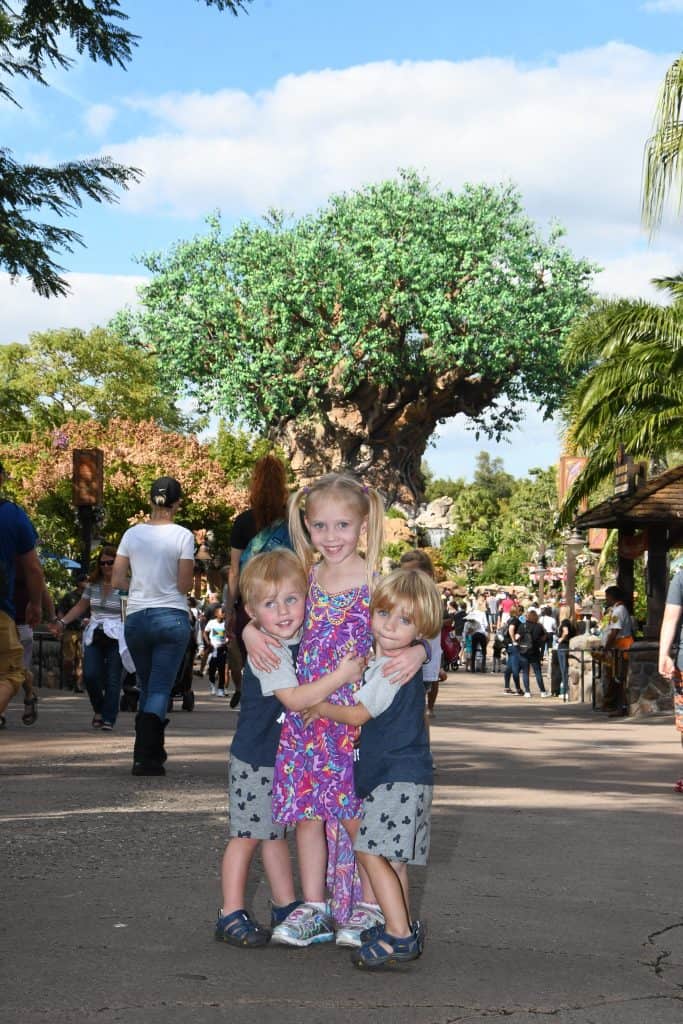 Why Visit Animal Kingdom with Toddlers
Many people say that Animal Kingdom is a half-day park – or even a glorified zoo.
However, there is plenty to do at Animal Kingdom for toddlers.
In fact, it's one of our favorite Disney World parks with young kids.
The park has some amazing animal-related experiences like Kilimanjaro Safaris and Discovery Island that allow families to view exotic animals up close.
You'll also find Dinoland where kids can explore a prehistoric world full of dinosaurs and other creatures from long ago. Plus, there's a great playground for them to get some energy out!
Toddlers will love Na'vi River Journey, a slow moving boat ride in Pandora. It is sure to grab their attention with vibrant colors and sounds.
The Tree of Life is worth exploring up close and is even more beautiful after dark.
Animal Kingdom is a great choice for those who want their kids to have an immersive experience with nature while having lots of fun.
Why Adults will Enjoy Animal Kingdom
Pandora is a sight to be seen. From epic waterfalls to floating mountains, you'll love walking around this area – especially if you can be there at night.
Animal Kingdom is usually less crowded so things move a little slower. If you need a break from visiting the Magic Kingdom, Animal Kingdom is the perfect place to relax and unwind.
You'll love the Lion King show if you're into a broadway musical experience.
Overview of Animal Kingdom with Toddlers
plenty of animal experiences
more relaxed, less crowded park
opens later, closes earlier
no evening showtimes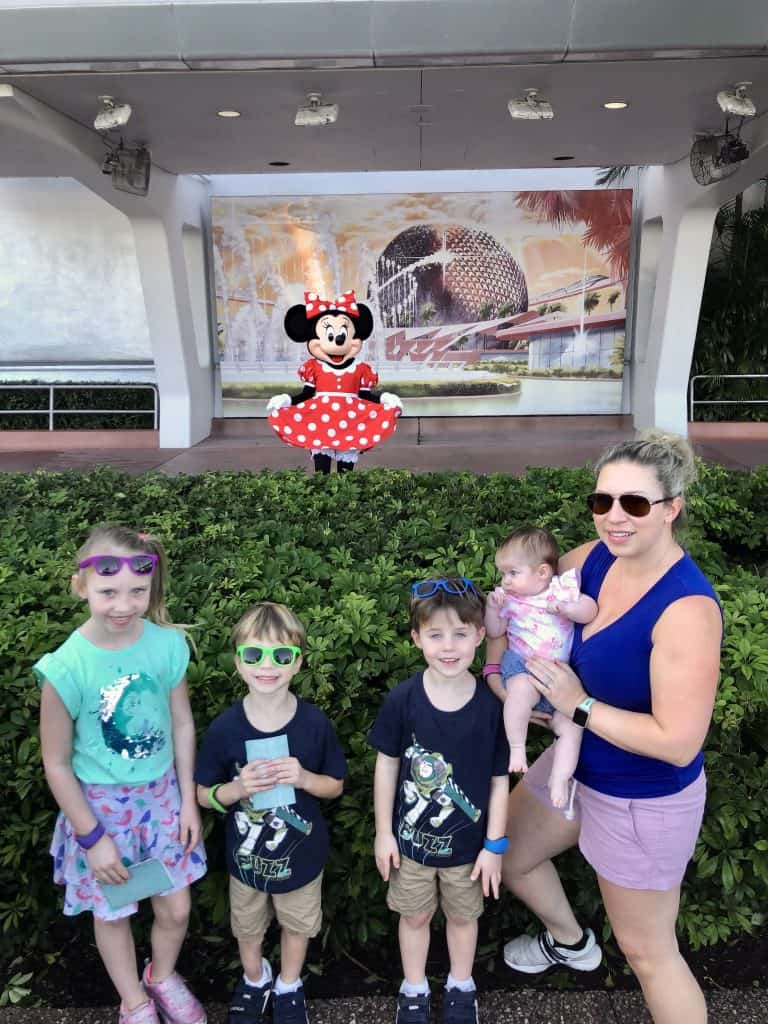 Why Visit Epcot with Toddlers
Epcot is well known for its futuristic appearance and countries around the world, but what can toddlers do there?
Although it may not seem so at first glance, Epcot offers plenty of excitement for toddlers as well as older kids and adults.
Strolling around The World Showcase offers an opportunity for parents and children to explore different countries and experience the cultures each one has to offer.
Toddlers are sure to be interested in exploring some of the countries or at least admiring their landmarks.
Stop at a few – or all – of the countries and park your stroller. Let your toddler get out and look around each area. Be sure to read our full post on Disney's stroller rules!
Many of the pavilions in each country have interactive activities designed specifically for younger guests which makes it easy to find something fun to do.
And if your kids get tired out after all that walking? There are plenty of opportunities to grab a bite or rest up before heading out on another adventure!
Spaceship Earth takes riders back through time to explore the history of communication technology, all inside the giant Epcot ball!
For toddlers, there are plenty of attractions designed just for them such as The Seas with Nemo and Friends and Turtle Talk with Crush.
Why Adults will Enjoy Epcot
If people were to describe Epcot to you, I'm sure the first thing they'd mention is drinking, (and eating,) around the world.
With so many food carts offered – at least one at each country – foodies are sure to have a blast trying everything they can.
Exploring the different countries in the World Showcase is also a unique experience that most adults enjoy.
Overview of Epcot with Toddlers
many unique experiences in the countries
opportunities to meet princesses in their respective countries
fireworks show
larger crowds
more walking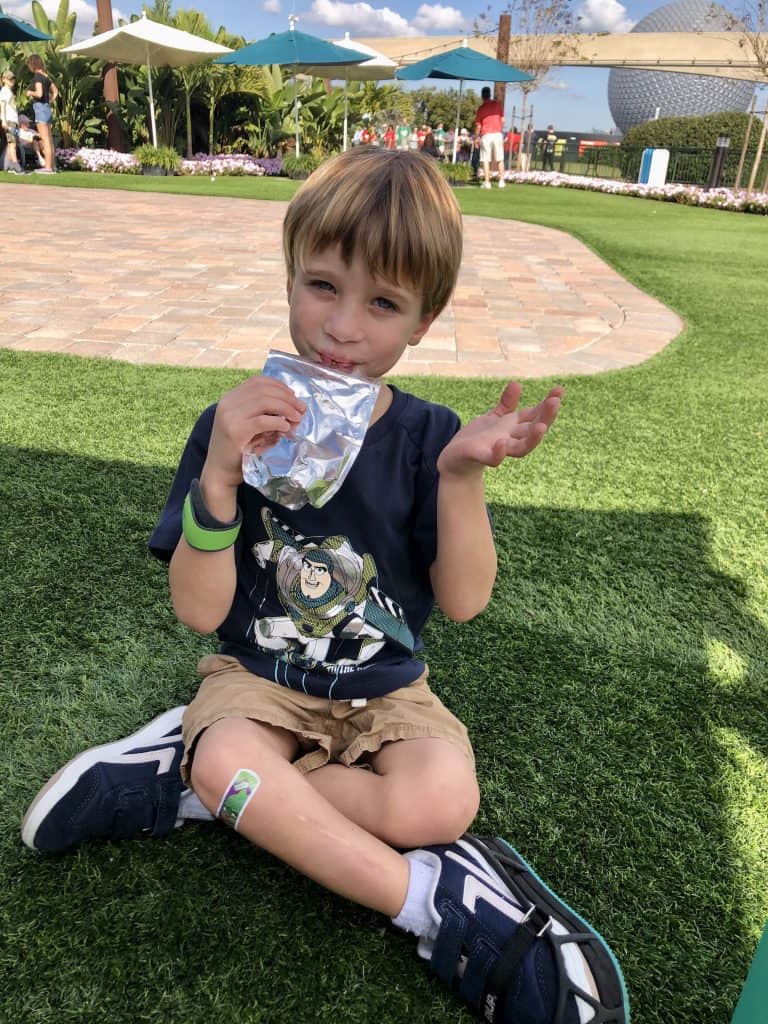 Epcot Vs. Animal Kingdom
When deciding between Animal Kingdom or Epcot for toddlers, consider their age and interests first.
If they love live animals and enjoy a slower pace, then Animal kingdom is probably your best bet.
The park offers up-close views of animals as well as playgrounds to get out some of their energy.
However if they can't get enough exploring and are sure to be out of their stroller exploring most of the day, Epcot might be more suitable.
The park has a larger variety of attractions and activities that will keep them busy for hours.
Also ask yourself what kind of experiences you want your toddler to have – do you want them to experience something truly unique or would you prefer something more educational?
Once you have answered these questions it should be easy to make a decision that works best for everyone in your family!
No matter which park you choose, one thing's for sure – your kids will have a great time! And so will you!
Animal Kingdom or Epcot for Toddlers: Park Hopping
Keep in mind that you have the option of getting a park hopper ticket.
If it's your first time to Disney World, you'll learn this type of ticket allows you to visit multiple parks in one day.
You could enjoy both Animal Kingdom and Epcot with toddlers in a single day.
I'm not saying it would be a laid-back day, but you could pack in the best of both parks if that's what you want!
Some people love park hopping while others prefer to do one park per day.
The park hopper is also an add-on and cost a bit more per day – Something to consider when deciding Is Disney Worth It?
Epcot and Animal Kingdom 1-day Itinerary
We would recommend starting at Animal Kingdom when they open and hitting Kilamanjaro Safaris ride first thing.
Not only will you beat the lines, but the animals are more active in the morning.
Explore Dinoland, Discovery Island, and grab a reservation at Tusker House for a late breakfast at Animal Kingdom.
Stop by Pandora's Na'vi River Journey on your way out.
Hop on a bus to Epcot and continue your day.
Hit the aquarium first where you'll find Turtle Talk with Crush and ride The Seas with Nemo and Friends.
Head back to the World Showcase – your toddler can grab a stroller nap on the way there!
Most days you can walk onto the Gran Fiesta Tour boat ride at the Mexico Pavilion. This is also quiet and indoors if you're still trying to catch a nap.
Continue to Norway where you can ride Frozen Ever After – I'd recommend reserving this ride ahead of time as it is very popular.
You'll find plenty of food, drinks and entertainment around the world. Let your toddler decide where to stop next!
Check to see if your favorite princesses are in their respective countries for meet and greats.
Head to the Land pavilion for a slow moving boat ride called Living with the Land – a great break from the heat and recovery from walking around the world!
If your toddler didn't find anything to eat at the World Showcase, there is a food court in this building with kid-friendly options.
On your way out, be sure to ride Spaceship Earth – your toddler will love walking into the giant ball!
If your toddler can make it to dark, the fireworks are sure to thrill. These start at 9:30, and I'd recommend being as close to the exit as possible because the crowds will be thick!
For a more thorough itinerary guide, I highly suggest Brinbaum's Disney World Guide. It has information on all the attractions and what is toddler-friendly.
Getting from Animal Kingdom to Epcot
The only Disney transportation available between these two parks is the Disney Bus system.
Disney busses require that strollers are folded for transportation, so be sure you have the best double stroller for Disney.
There are also two ways to get in and out of Epcot – the front entrance and a side entrance in the World Showcase.
Learn more about how to take a bus from the World Showcase exit.
If you have your own car or came in a taxi or Uber, it takes about 15 minutes to get from Animal Kingdom to Epcot, traffic permitting.
Be sure to factor in some extra time depending how much traffic there is, the parking lot trek and entering the parks.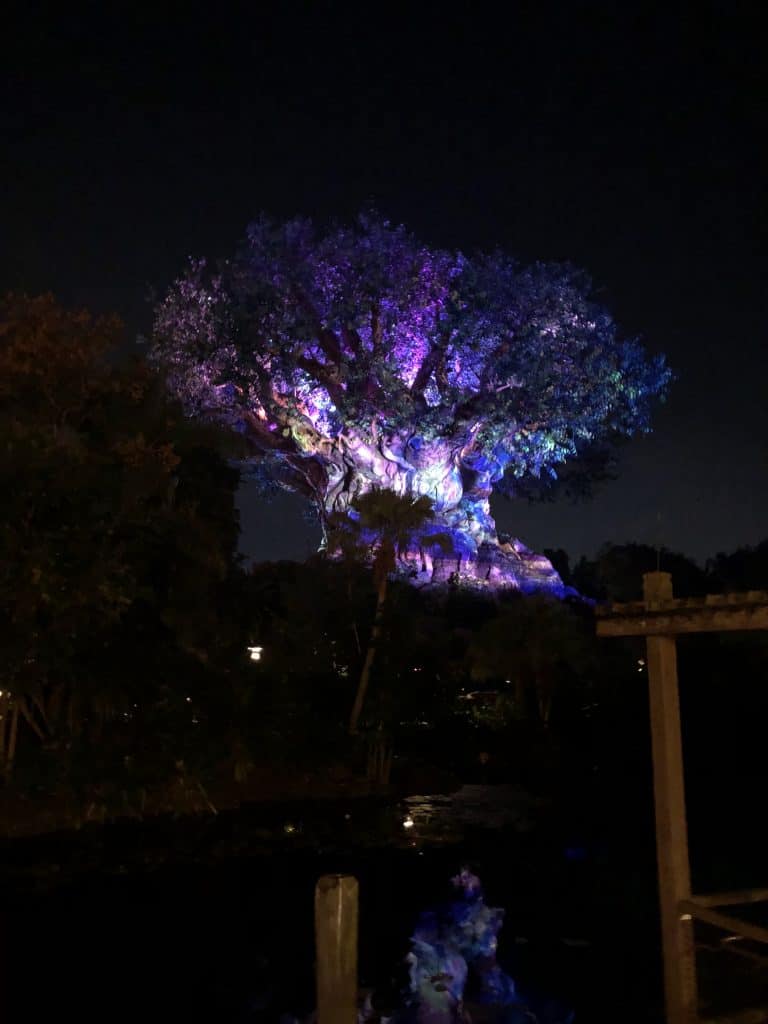 Epcot or Animal Kingdom for Toddlers
When it comes down to it, deciding between Animal Kingdom or Epcot for toddlers may depend on what kind of experience you want them to have when visiting Disney World.
Both parks offer memorable experiences that will provide lasting memories for years to come, so ultimately it just depends on what appeals more to your family's tastes!
But by taking into consideration their ages and interests, it should be easier to narrow down which park will be best suited for them (and hopefully leave everyone happy!)
Remember that no matter which you choose, both parks offer plenty of fun attractions, shows and rides sure to keep your family entertained.
For more planning tips for your Disney vacation, see these posts:
Frequently Asked Questions
Can you do Epcot and Animal Kingdom in one day?
You can do Epcot and Animal Kingdom in one day with a park hopper pass. Start at Animal Kingdom and end at Epcot which is typically open later with a fireworks show.
Is Epcot good for toddlers?
Yes, Epcot is overlooked but plenty of fun for toddlers. Epcot's World Showcase is good for older toddlers who will be interested in walking around and exploring the different countries. Younger toddlers will enjoy spending time at the SeaBase Aquarium and The Seas with Nemo and Friends.
Can you walk from Epcot to Animal Kingdom?
No, you cannot walk from Epcot to Animal Kingdom. Epcot and Animal Kingdom are several miles apart but Disney World offers bus transportation between the two parks.
What is more fun Epcot or Animal Kingdom?
While Animal Kingdom has plenty of animal experiences, shows and attractions, Epcot has a larger variety of experiences. If you're looking for a lively atmosphere, Epcot is more fun. Animal Kingdom is a little more laid back and focused on the appreciation of nature.